Profiles in Service: Eddie Encarnacion
Eddie embodies the growth and commitment one can find in Janitronics' employees. He collaborates with others to make sure Janitronics remains both effective and efficient. He creates and leads training programs for Janitronics, leading the way towards a cleaner and healthier future.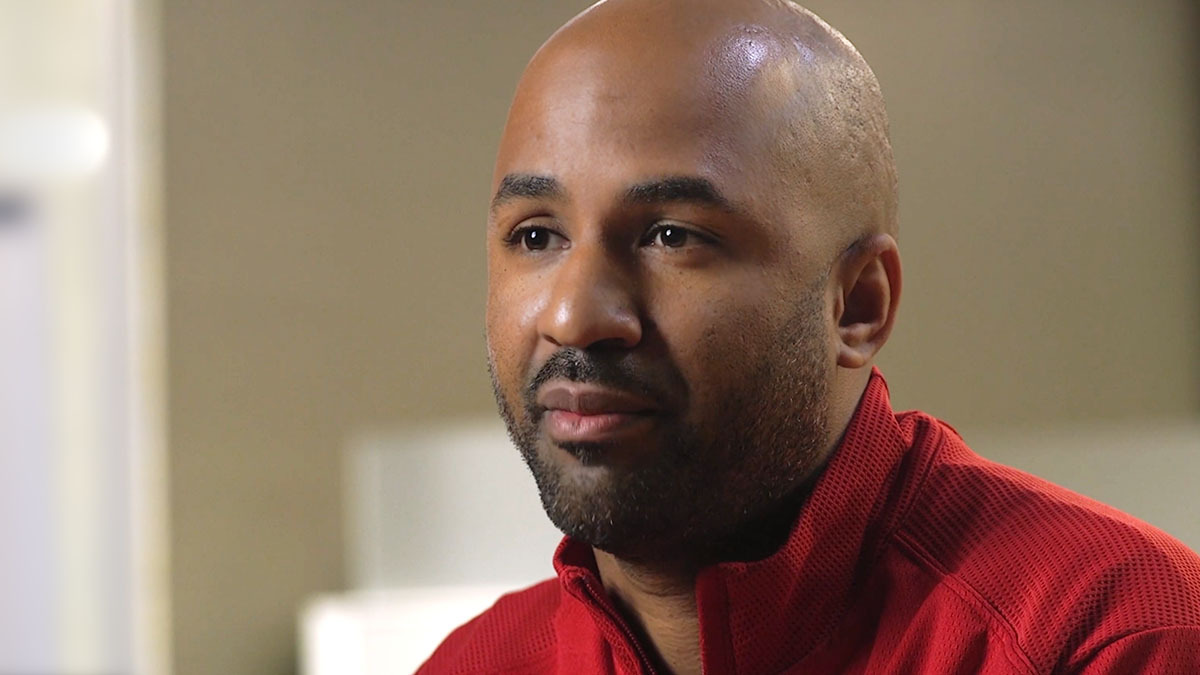 ---
Profiles in Service: Pedro Perez
Pedro is a hardworking, dedicated member of the Janitronics team. He works diligently so that he can help his team succeed, and his dedication serves as inspiration for many others. His ability to take on new challenges is one of the many qualities that make him a vital member to the Janitronics team.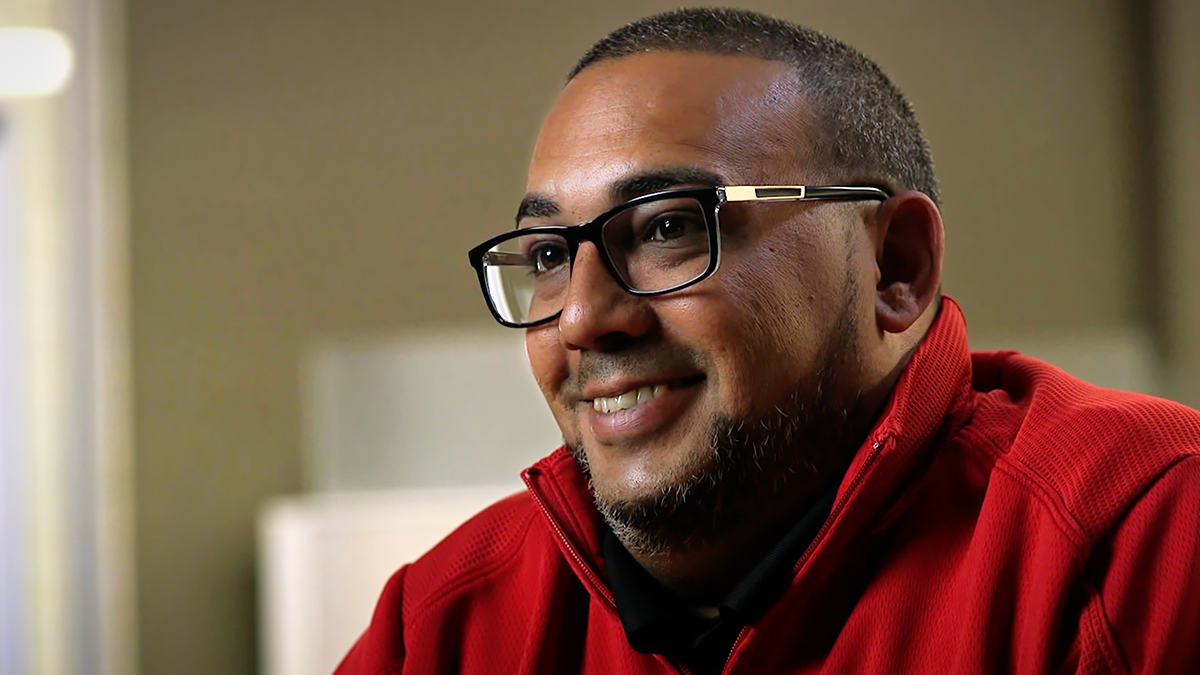 ---
Profiles in Service: Stephanie Winter
Stephanie Winter is an active member in her community in Schenectady. She is a ball of energy, with a can-do approach which is contagious. Her hard work and dedication speaks volumes to the strength of her character. She has grown by leaps and bounds at Janitronics. We are proud of her, and we recognize her continued efforts as she helps us clean for health.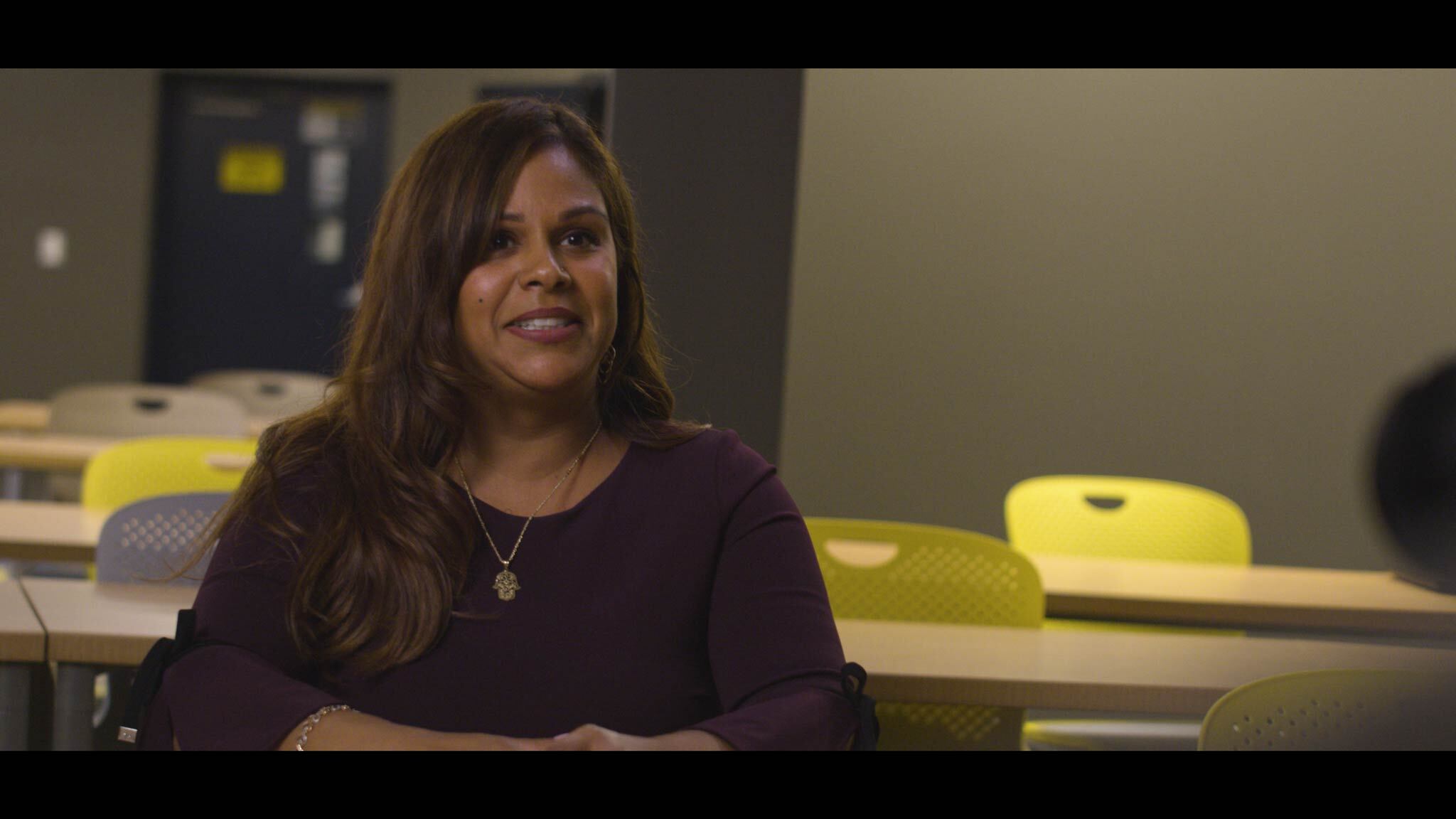 ---
Lyle Quackenbush named as a Joslin Outstanding Performer
November 13, 2020
Lyle Quackenbush has shown dedication and great achievement through his work as a Janitronics team member. On November 13, 2020, we celebrated New York State Industries for the Disabled, Inc. (NYSID) naming Lyle as a Joslin Outstanding Performer, which recognizes and celebrates Lyle's hard work.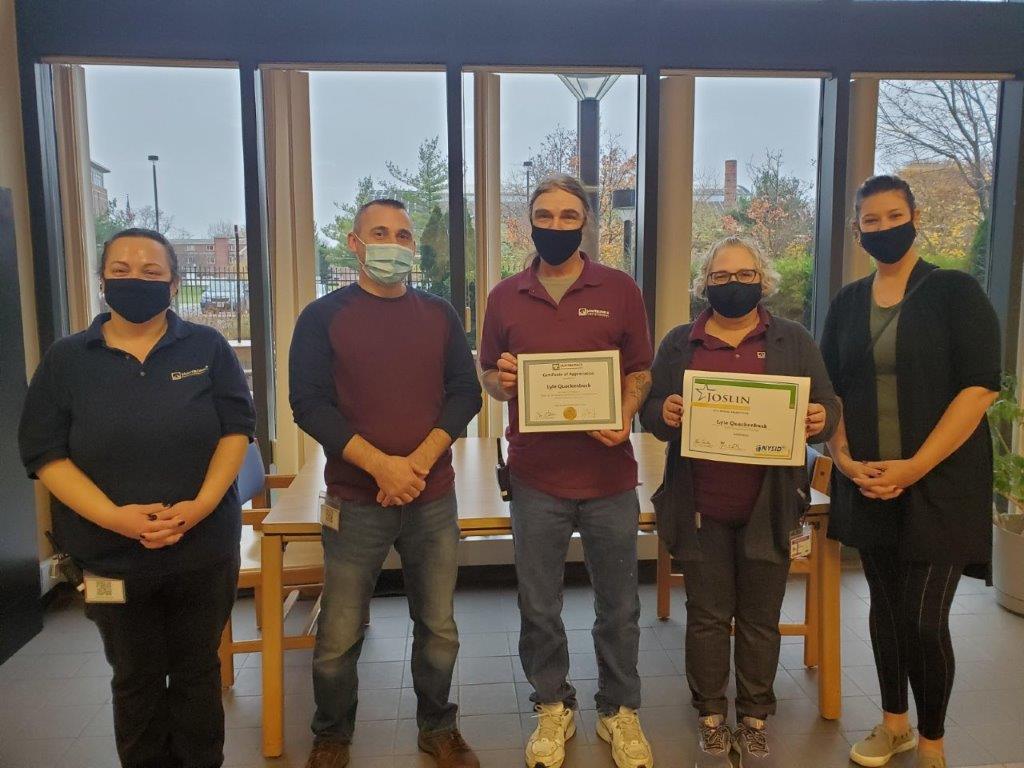 ---
How Are Cleaners in New York Preparing for Back-to-School?
August 13, 2020
Jim Harris Jr., the CEO of Janitronics Facility Services, tells Spectrum that his cleaning protocols have changed since the pandemic hit New York in March. Harris cleans 30 charter and private schools throughout upstate.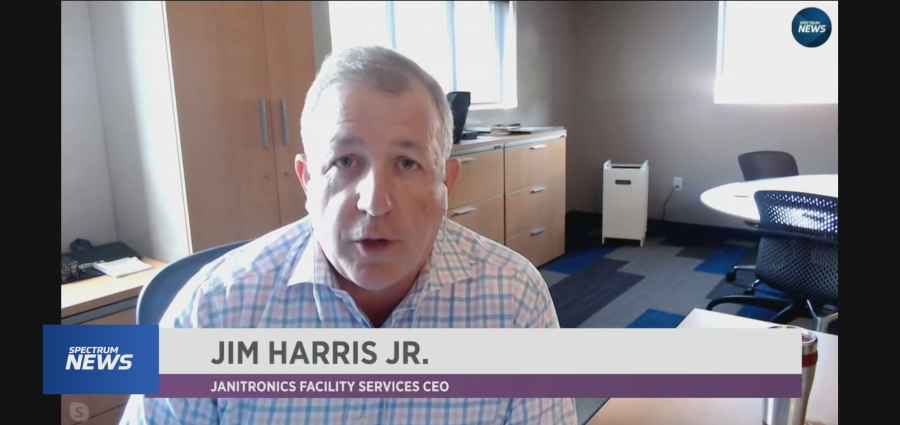 ---
Janitronics helping schools stay clean
August 8, 2020
Schools across the state are preparing to open up for the fall semester, and Janitronics is helping them every step of the way.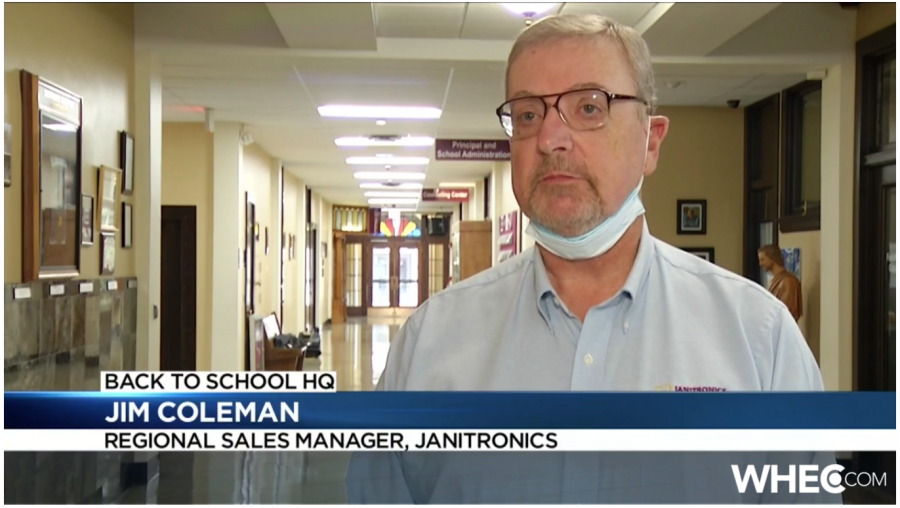 ---
Janitronics helping schools plan for reopening
August 7, 2020
With Governor Andrew Cuomo's announcement to allow school reopenings in the fall, many schools are working to create plans to keep their students and staff safe. Just as they are preparing plans for learning, schools must also make plans for cleaning.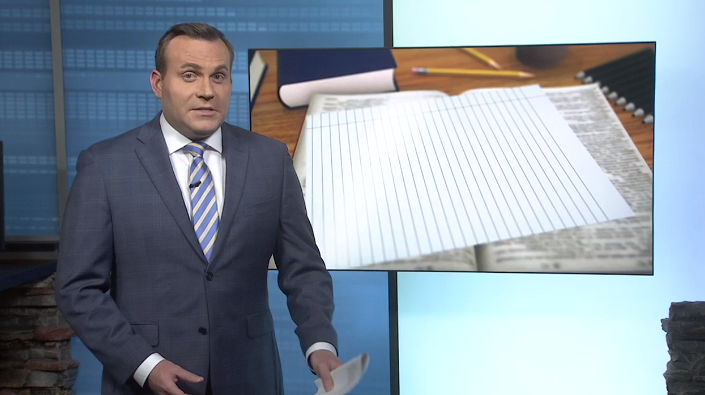 ---
Janitronics helping schools fill their extra COVID-19 cleaning needs
July 20, 2020
Smart education leaders are contacting us regularly to provide guidance on how they can ensure the safety of their students in the fall.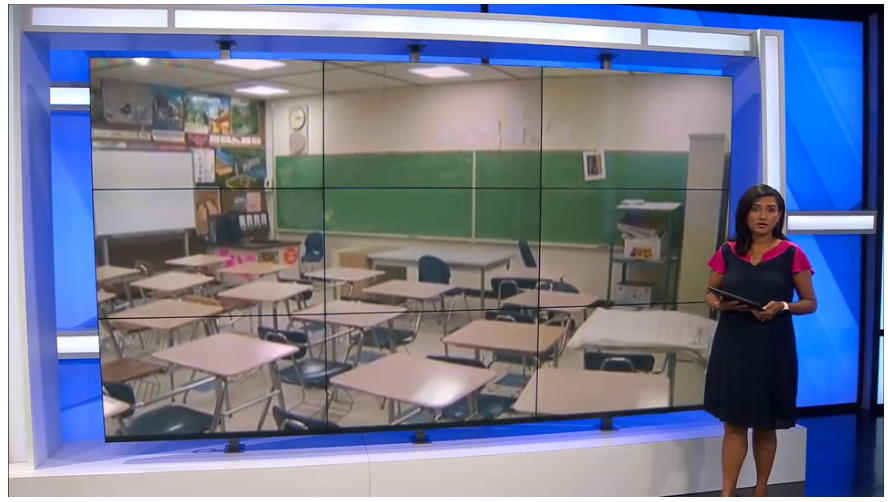 ---
Albany Business Review - Industry Roundtable
July 17, 2020
Recently our President, Jim Harris, Jr. was asked to take part in a roundtable discussion hosted by The Albany Business Review.

---
Spectrum News interviews Jim Harris about school reopenings
July 13, 2020
Spectrum News interviewed Jim Harris, Jr. president of Janitronics on the new measures schools, colleges, and universities throughout the northeast are taking to ensure the safe and healthy return of students in the fall.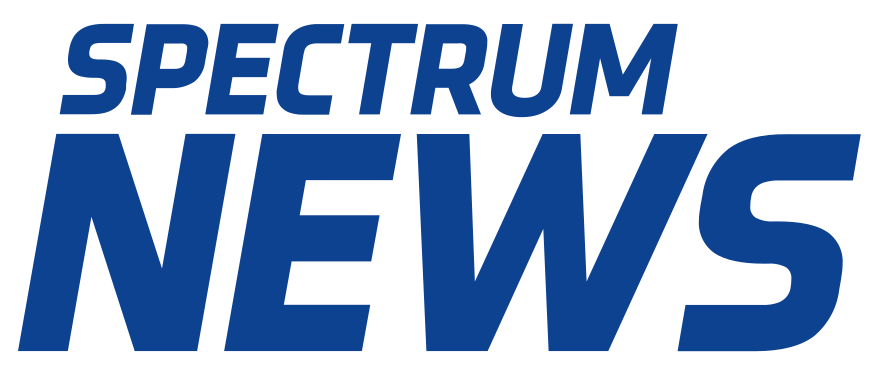 ---
SEDC Knowlege is Power Webinar
June 25, 2020
For many business leaders the repopulation of offices in the aftermath on COVID is an entirely new challenge, for the professionals at Janitronics it is...
---
Janitronics Featured in Albany Business Review
June 2, 2020
Jim Harris, Jr. recently did an interview with Michael DeMasi from the Albany Business Review. 
---
Jim Harris presents Reopening Webinar as part of CEG Series
June 2, 2020
The coronavirus pandemic has touched lives in ways very few things have before. As businesses in New York State look towards reopening, many are wondering how to do so safely.
Janitronics' president, Jim Harris Jr., is at the forefront of the discussion. During a webinar hosted by...