Janitronics Renews CIMS-GB with Honors Certification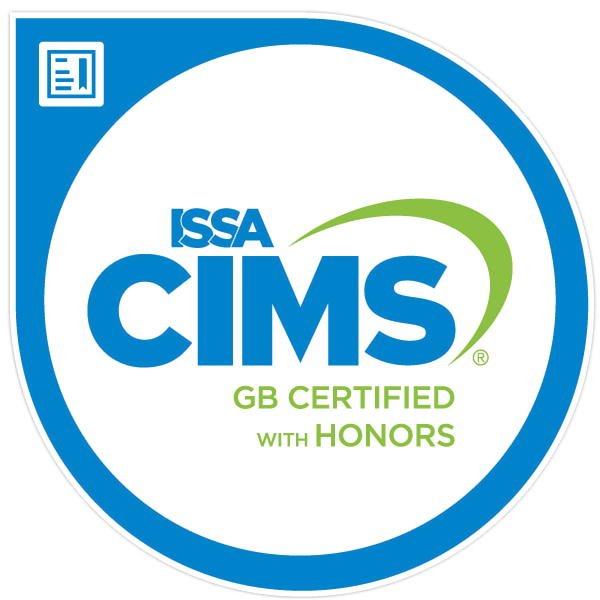 Janitronics has recently renewed our CIMS certification and received our CIMS-GB with Honors Credly Badge. We're proud of our continued efforts to provide quality services to our clients and community.
ISSA, the cleaning industry's leading worldwide association, seeks to promote cleaning as the necessity that it is. One of the ways they accomplish this is through offering CIMS certification. The Cleaning Industry Management Standards (CIMS) outlines characteristics they've identified as traits of "successful, quality organizations." Additionally, the CIMS-GB with Honors designation means that the organization has fulfilled the additional requirements set by LEED EB: O&M (which lays guidelines for cleaning organizations to use both good management while also promoting green cleaning).
This is the sixth time that Janitronics has renewed our CIMS-GB with Honors certification. We continue to dedicate ourselves towards quality services as we clean for health.