Industrial Cleaning
When you analyze your operation budget, make sure you connect all the dots.
The best workspaces are the clean ones.
Industrial facilities are not interchangeable. Each facility is meant for specific productions, each with specialized equipment, schedules, and procedures to match. Yet all of them feel the pressure of having a "Tour Ready" facility; the facility must be cleaned for health and appearance. The equipment may be too complex for most cleaning supplies to handle, yet they need the most attention. And that's not to mention the safety of your workers; if the workspace isn't clean, both bad health and injuries are possible. Finding people who understand all of these factors can be daunting.
Janitronics' industrial cleaning services are here to make sure your workday goes as smoothly as possible. We'll work with you to create a custom plan that fits your facility's needs. With fifty years of experience and some of the best cleaning tools science has to offer, you'll have more time to focus on your business. Best of all, we work on your schedule so you don't lose any precious time. So keep doing what you do best. Let us worry about the cleanup.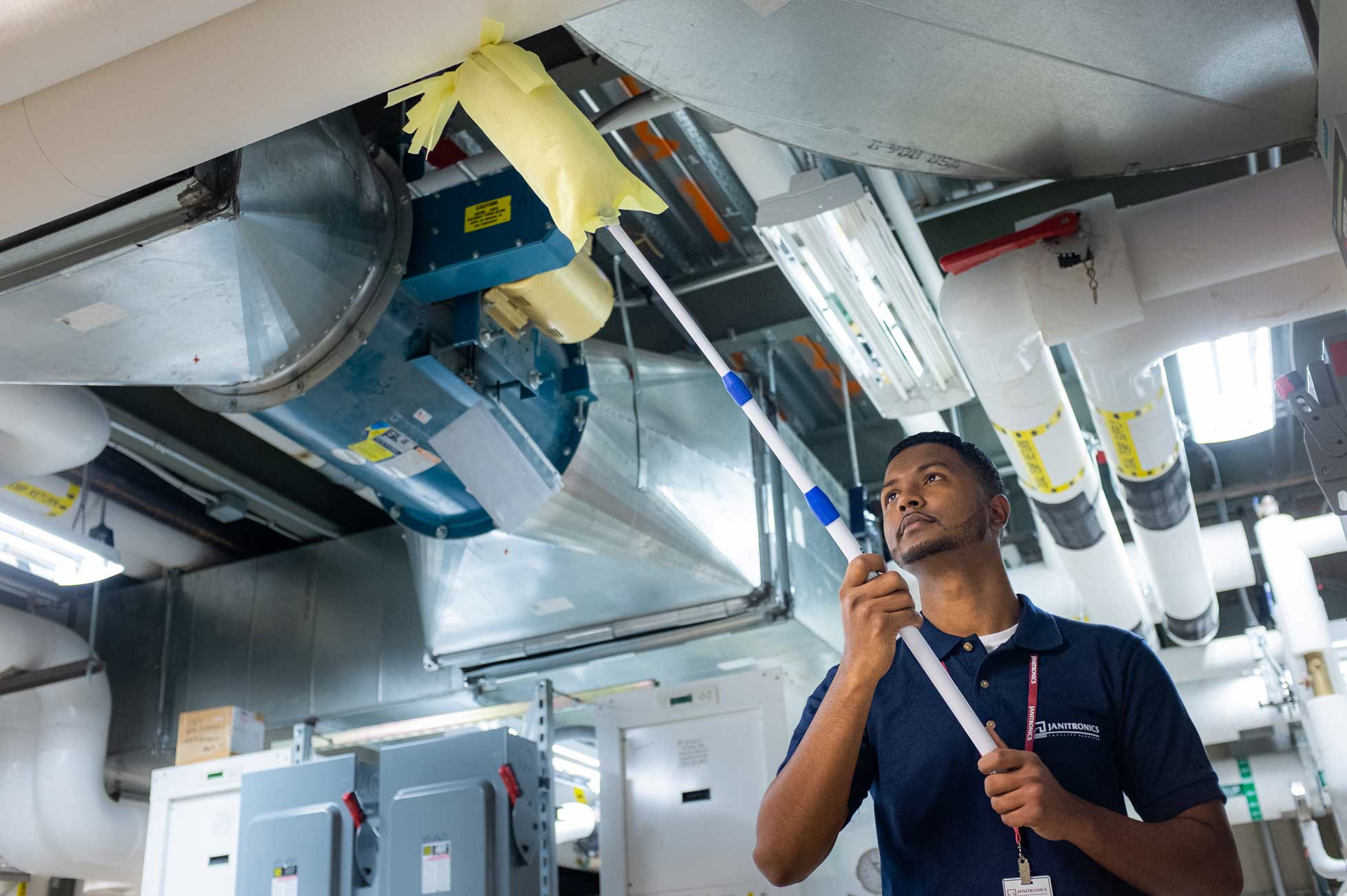 Janitorial Services Driven by Science
Cleaning and maintenance are essential parts of any business. They play a vital role in everything running smoothly. Janitronics takes this responsibility seriously. We're committed to cleaning for health. This means we continuously seek to improve ourselves and our methods, using what science has to offer. And we'll work alongside you to get your facility in top shape.
24/7 Cleaning
Cleaning doesn't just have to be a reactive endeavor. With products that reduce biocontaminants while you're working, you can continue cleaning for health during the workday. From self-cleaning surfaces to air purifiers with HEPA filters, you can take a proactive role in keeping your facility healthy. Check out our products here.
Request a Quote
Interested in learning more about our Industrial environment cleaning services? Looking for a quote? We would love to hear from you. Please provide more specific details about your location and needs.