School Cleaning
If you are looking for a stable and local school cleaning team that works with the most advanced equipment and expert knowledge...we wrote the book!
Private, Public School, and College Cleaning
Students and staff do their best when they are healthy. A clean educational facility goes a long way in keeping sickness away. Janitronics' school cleaning systems are designed for exactly that. Custodians do more than just make a school look clean; they get rid of pathogens and biocontaminants that put the community at risk.
Our school cleaning program are used for:
College and higher education facilities
Public and private schools
Daycare facilities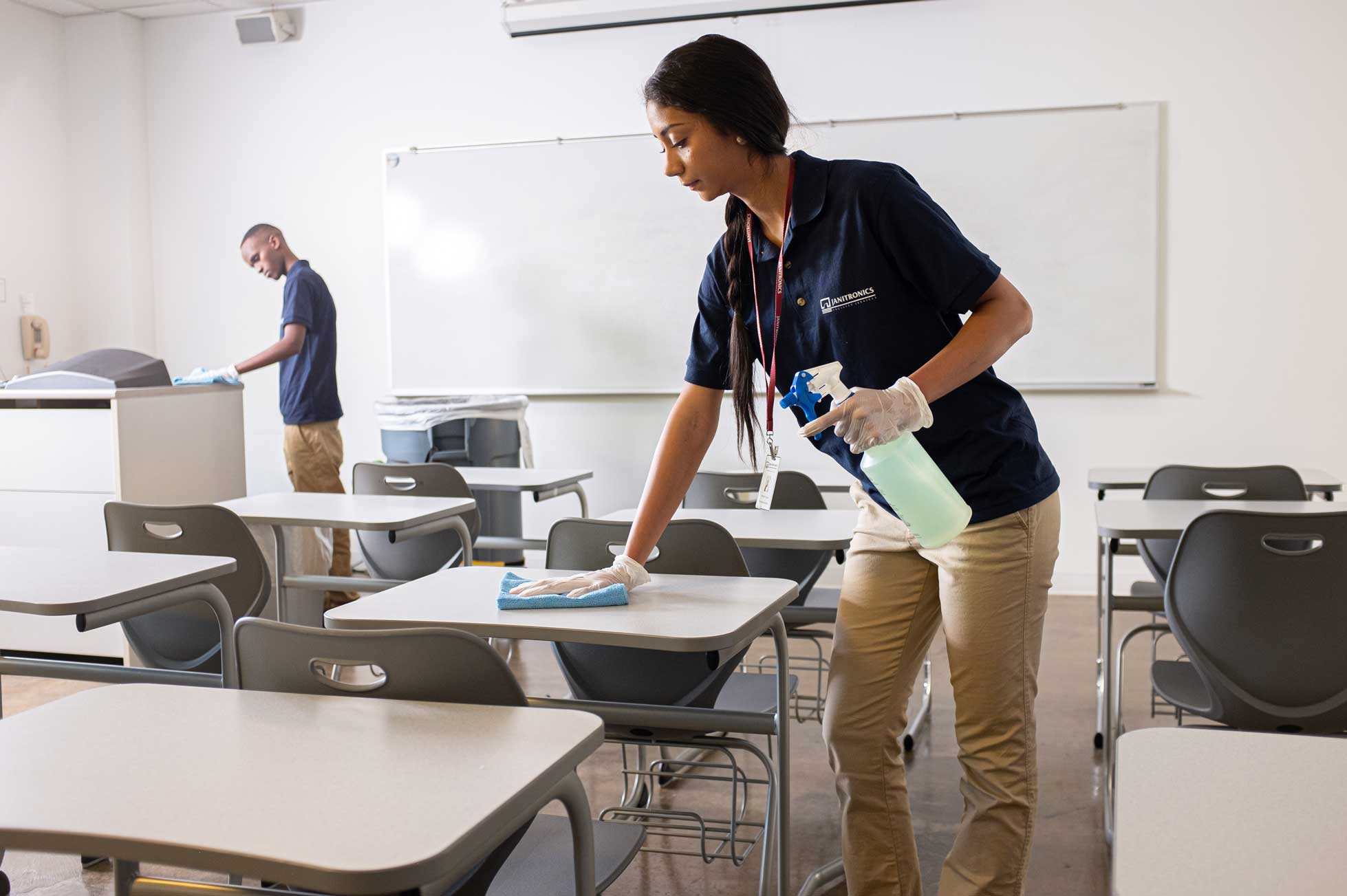 The Janitors who Eliminate Germs
When there are hundreds of kids passing through the hallways every day, you need a school cleaning service that takes health as seriously as you do. Janitronics knows exactly how to help. We don't just push around the germs. We eliminate them. We utilize a wide range of techniques that make environments safer and healthier for people who enter. We'll work alongside you to figure out what works best for your schools. And when we work for you, not only will you have a healthy school, but also a healthy bottom line.
Cleaning Consultations
Group projects work well for students when they all work together. The same is true for anything that we do. If you need a second pair of eyes to look over your cleaning plans, or you need some help getting started, we're here for you. Paired with our experience and technology, we'll make sure you are prepared for the coming school year.
Request a Quote
Interested in learning more about our Academic environment cleaning services? Looking for a quote? We would love to hear from you. Please provide more specific details about your location and needs.