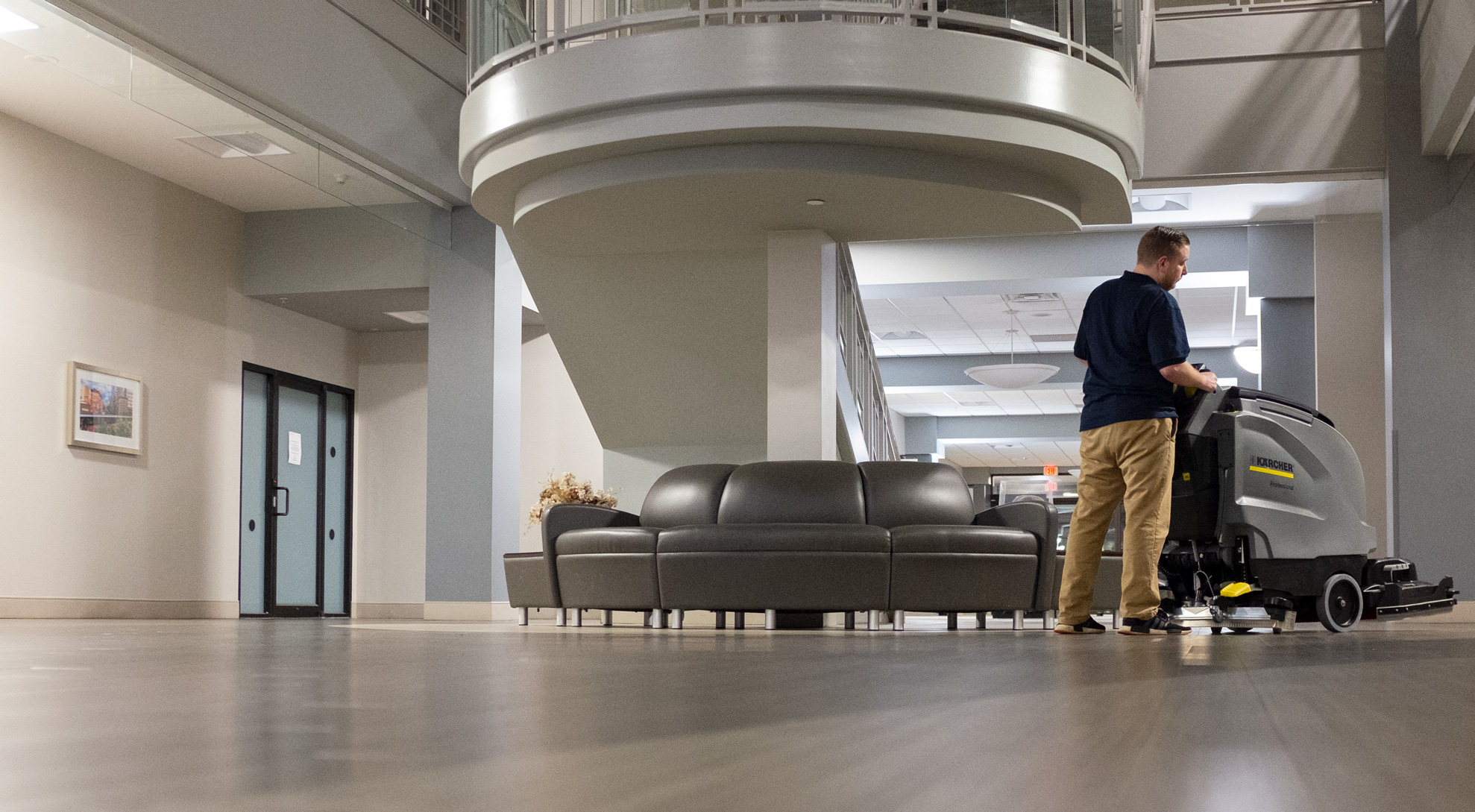 Janitronics is committed to each and every piece that makes us whole.
Janitronics is a leader in the facility services industry. With an average customer contract of eleven years and relationships that have lasted over four decades, we know how to be committed.
Every business is made up of parts, and Janitronics is no different. We have our employees, whom we encourage and train to excel in everything that they do. We are a part of a proud industry, where we continuously bring our best to advance it. We are driven by the science and cleaning systems that make a healthy environment. And we have our customers, to whom we promise to always exceed their expectations.
When we commit to something, we commit one hundred percent of ourselves. We will strive to deliver quality service on a consistent basis and at a competitive price. We continue to develop training programs tied to strategic service objectives. We value honesty and integrity in both our business and employees, and continue to encourage and reward those who display these qualities.
Our Corporate Core Values
Business Ethics
We value the highest principles of honesty and integrity, and all employees are encouraged and rewarded for exemplifying these values. 
Our Customer
We continue to exist as a business to create, serve and satisfy our customers. 
All service strategies, service systems and service employees are focused on the customer's needs and to provide the highest quality of service.
Our goal is to do things right the first time. 
We will utilize everything possible to be certain our customer enjoys a positive service experience. 
Our Employee
We believe in and honor the dignity of the individual.
Our employees' behavior is the essence of our service.
We seek to attract, develop and reward the best talent to ensure our employees', our corporation's and our customers' optimal success. 
We offer a secure and expanding future for our employees by remaining a profitable, effective and financially-sound company. 
Our Community
We serve and volunteer our time to various organizations that service the needs of our community. 
We participate with the local governments to improve the quality of life. 
Our Industry
We continue to volunteer our time to industry associations to help advance the science of cleaning and to support educational forums with our competitors. 
We continue to work with manufacturers of equipment and materials for our industry to advance the technology. 
We continue to focus our energies toward a healthier work environment through new systems and methods. 
Cleaning Industry Management Standard (CIMS) Certification
The Cleaning Industry Management Standard Certification was designed by industry leaders and initiated by the ISSA - The Worldwide Cleaning Industry Association for the facility service providers. Janitronics has not only renewed its CIMS certification, but we possess the CIMS-GB with Honors designation in recognition of our leadership in Green Cleaning processes.
ISO 9001:2015 Certification
The ISO 9001:2015 is developed by the International Organization for Standardization, certifying that companies meet high standards of proper management. Janitronics is a proud holder of the latest certificate.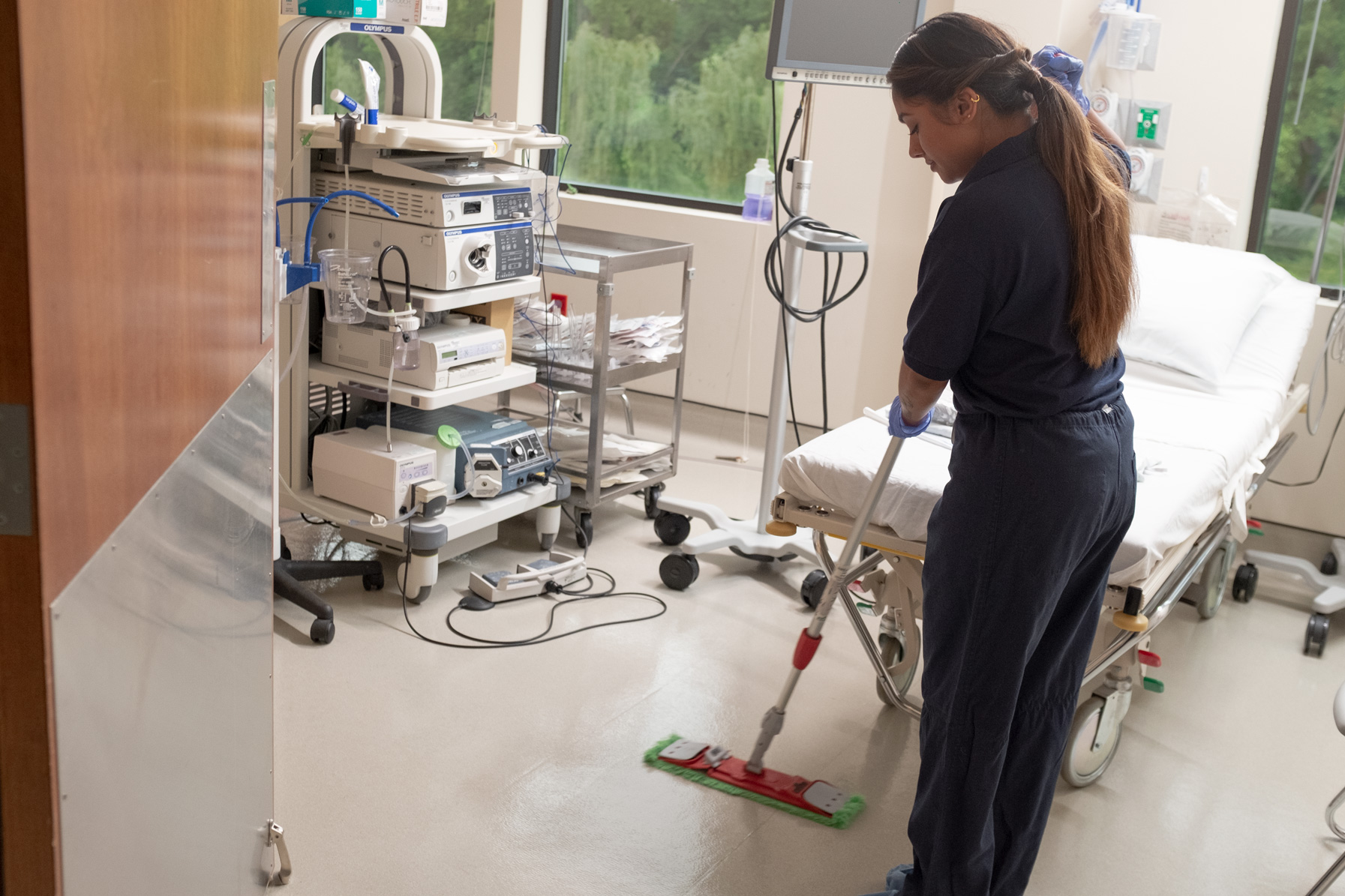 Quality Policy Statement
At Janitronics we believe customer satisfaction is realized from the delivery of consistent quality service through adherence to our service delivery system. We are committed to meeting or exceeding our customer requirements and to the continual improvement of the quality management system.