Medical Cleaning
If your goal is to provide a safe and healthy experience for every patient everywhere in your facility, we're on it!
Our systems are designed to keep yours healthy
Health is at the core of every human being. And when you're trying to improve someone's health, you can't let the environment jeopardize it. Every little detail becomes another possible risk to both your staff and your patients. Even the small risk of contamination can lead to big, catastrophic results. From the doctors to the custodians and day porters, every person at every step can have a profound impact. Janitronics knows the risks that you don't want to chance. Our philosophy to clean for health means that we will help you keep your facility, and everyone inside, healthy.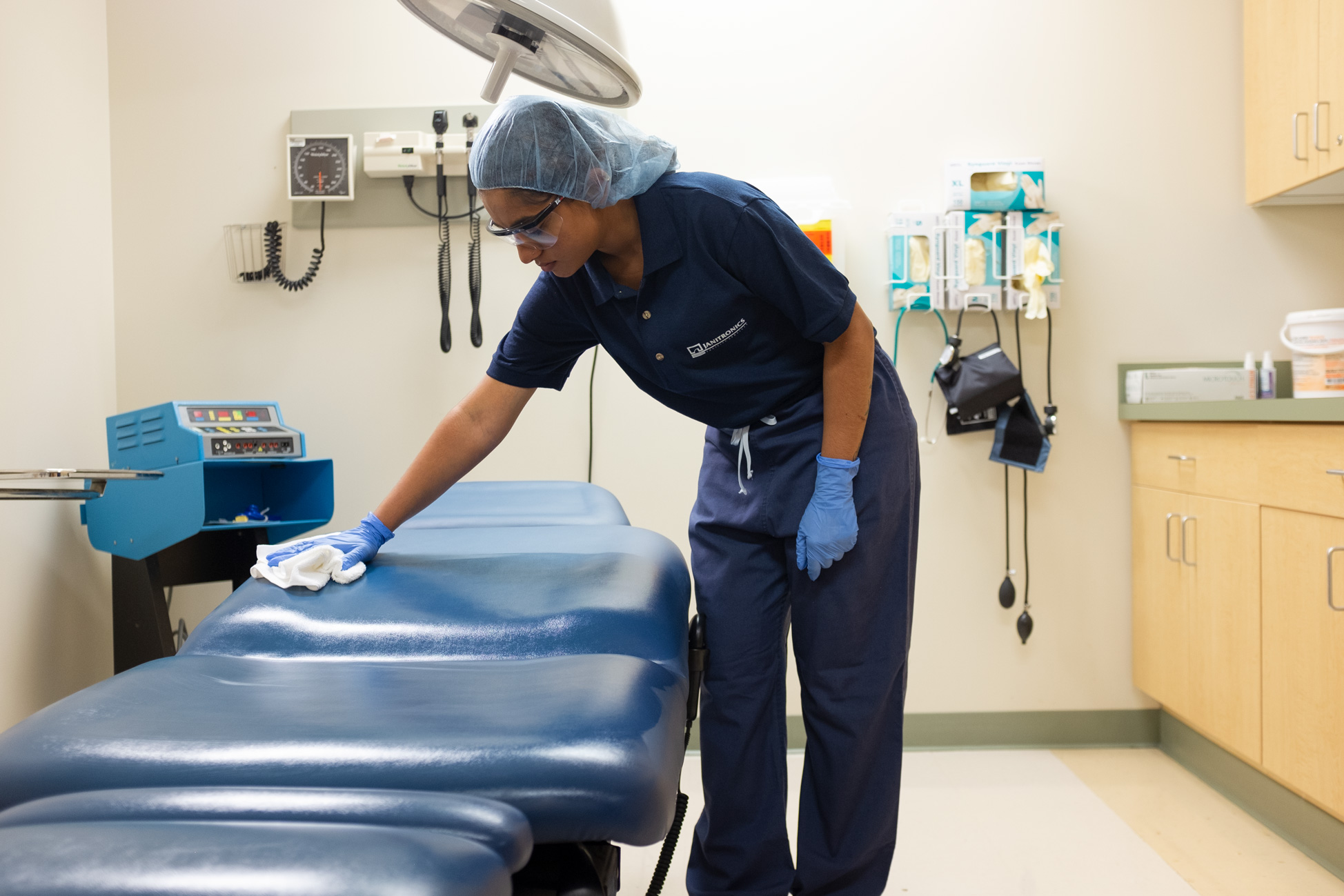 Janitors That Care As Much About Health As You Do
Janitronics knows the benefits of a clean environment; each pathogen we eliminate strengthens your patient's recovery and your staff's ability to help more people. That's why we take every precaution available to keep your facilities clean. Janitronics' healthcare cleaning services are designed to meet your specific needs, whether you manage one facility or one hundred. Our goal is to let you do the things you do best, by doing the things we do best.