It was 1972...
Jim Harris, Sr. was thinking big. Janitronics Facility Services was founded as a local cleaning service, and Harris, Sr. had big plans for it. However, he decided soon after that to be efficient in cleaning, you have to think small.
Today, Janitronics is proud to serve New York State and surrounding Northeastern states. As the region's top commercial cleaning company we continue to strive to never lose our focus on the small things.
"We're not your traditional janitorial service. We're not just dumping wastebaskets and cleaning restrooms. We're cleaning a work environment to maintain a very high health standard. We're thinking small in a big way and have transformed cleaning into a science."
- Jim Harris Sr.
Cleaning With Science
We know that you can't believe your eyes when it comes to commercial cleaning. There are millions of particles that go unseen by the naked eye; dust particles, microbes, and other bio-contaminants can hide in plain sight.
That's why Janitronics turns to science for the best cleaning methods. It's not enough for things to look clean. Instead, Janitronics cleans for health. That means that we sanitize and disinfect surfaces for the safety of everyone in your facility. We use products that have been proven to work. And we'll keep listening to science to improve and bring our best to our work.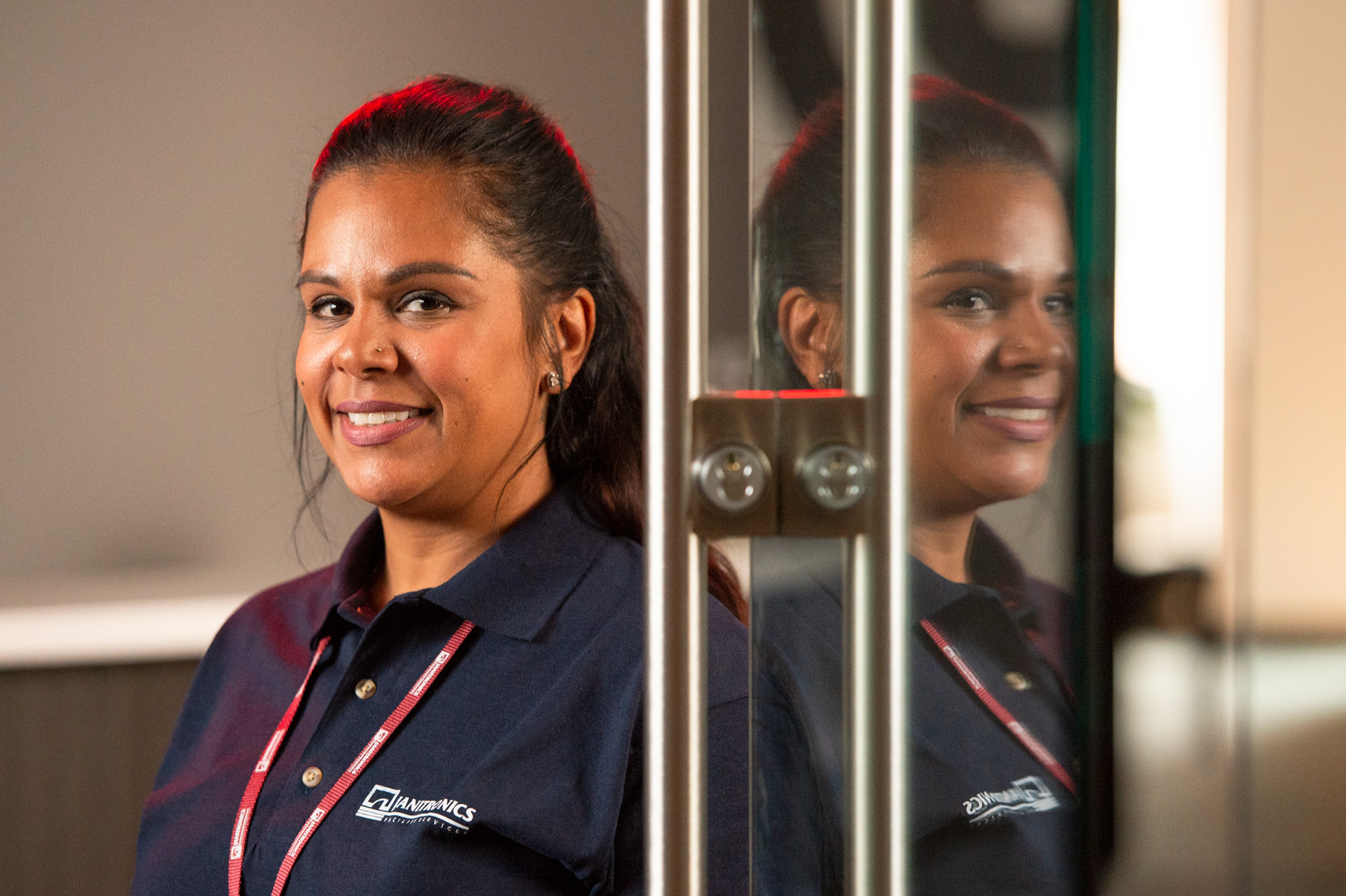 Our Core Values
Our employees receive the same level of care that we give to our work. Each member of the Janitronics team undergoes extensive background checks and drug screening once hired, no exceptions. Afterwards, they are trained in our 18,000 square foot headquarters. Additional training continues throughout their time at Janitronics, with special certification testing encouraged. The ultimate result is highly trained professionals ready to tackle any problem.
Mission & Vision 
Janitronics provides facilities services and commercial cleaning to a variety of environments, including but not limited to: office buildings, schools, colleges, medical facilities, industrial plants, shopping centers and private residences. Our primary market is the Northeast, however our systems approach, team cleaning, dedicated training programs, value to our customers and commitment to new technologies allow us to competitively service clients throughout the continental US.
We believe consistent quality service, competitively priced offerings, and training programs tied to strategic service objectives will ensure we realize our goals. We don't just live on the cutting edge of technology — we strive to advance it.
A labor-intensive service company needs strong management. Our managers understand systems, personnel, and customer needs — client by client. One size does not fit all. Janitronics' comprehensive approach results in quick response and the ability to anticipate customer needs. In addition to providing all services to our clients, we provide value.
The science behind a healthy, clean environment never stops advancing, and neither do we. We keep up to date with the latest studies and employ the best people and technology for the job. 

You mind your business, we'll keep it clean.