AIRBOX HEPA Filtration Air Purification System
It's vital to provide your employees with a safe and healthy work environment. Janitronics is now proud to offer the AIRBOX™ air purification system, combining high-efficiency, Certified HEPA air purifier technology with style and craftsmanship. Rest-assured you'll have a lifetime of clean, fresh air for you and your business.
Health & Safety 
In the workplace, a combination of control measures will be necessary to protect workers from exposure to pathogens. Air purification systems reduce exposure to hazards without relying on worker behavior and can be the most cost-effective solution to implement.
Certified HEPA Filtration
AirBox utilizes DOE recognized HEPA filters: the same technology utilized for infectious control in hospitals.
Clean Air For:
Assisted Living
Schools
Medical Arts
Restaurants
Public Spaces
Daycare
Universities
Hospitals
Hospitality
Offices
Visit our store to see our AirBox products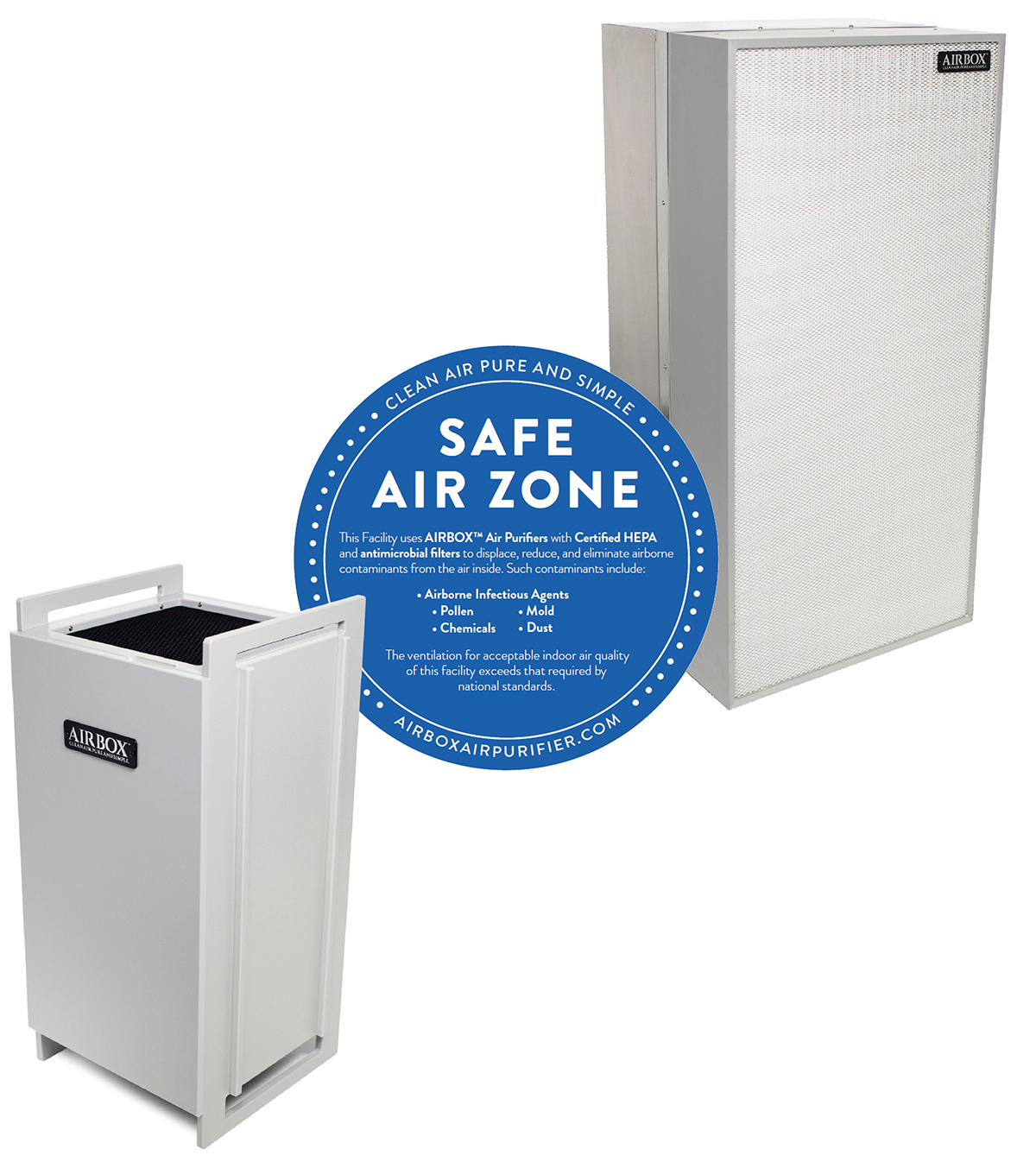 Three Level Filtration

1. ODOR SHIELD

ACTIVATED CARBON FILTER

When passing through the Activated Carbon Filter the air is cleansed of Chemicals, Volatile Organic Compounds (VOC's), Bioeffluents, and Unpleasant Odors. Unique to our activated carbon filter, the carbon particles are prevented from releasing downstream into the other filters, dramatically increasing the Apex Series effective life cycle.

2. GERM PROTECTION

ANTIMICROBIAL FILTER

The Apex Series Antimicrobial Filter is greater than 99% effective at capturing and inhibiting the growth of airborne microbes. A microbe is a living thing that is too small to be seen with the naked eye. Many of these airborne microbes can be harmful (and in some cases deadly) to humans, including: Bacteria, Protists, Fungi, Viruses, and Microscopic Plants & Animals.

3. PURIFYING HEPA

CERTIFIED HEPA FILTER

High Efficiency Particulate Air (HEPA) filters are the World Standard for the provision of "Clean Air". This HEPA filter is 99.99% effective in removing particulate size of 0.3 micron and even more effective in capturing smaller particles. Unique to the Apex Series HEPA is the Controlled Media Spacing which enables the unit's high-flow capacity.