50 Years of Commercial Cleaning
You mind your business, we'll keep it clean. Janitronics Facility Services knows clean. Since 1972, we've worked tirelessly to ensure clean, healthy environments at marketable costs. From daily upkeep to annual restorations, we work hard so that you don't have to worry. We built our approach to commercial cleaning on science, technology and training to ensure we deliver each and every day.
If you would like to learn more about our science based approach on cleaning, please complete the form linked below.
Our Cleaning Philosophy
We're not satisfied with things just looking clean. One of the first lines of defense to health is making sure that the environment is properly sanitized. That's why Janitronics uses the best methods from science to clean your facilities. This way, you know that everything not only looks nice, but also works to protect your health.
As a leader in the janitorial service industry, our vast experience in office cleaning, industrial cleaning, school cleaning, medical facility cleaning and cleanroom cleaning is built upon proven systems and an unwavering commitment to our clients each and every day. With locations in Albany, Buffalo, Rochester, Syracuse and Burlington VT, our cleaning professionals are on the front lines of Upstate New York and Vermont keeping businesses and organizations healthy, safe and operational. 
The Science of Commercial Cleaning Blog
The science of cleaning has many components, each that play a crucial role in the decisions we make. Learn more about these aspects, the history behind cleaning and Janitronics, as well as some tips about what you can do to improve the health of your facility, through our blog articles. 
Featured Blog:
---
Wildfire Smoke and Its Effects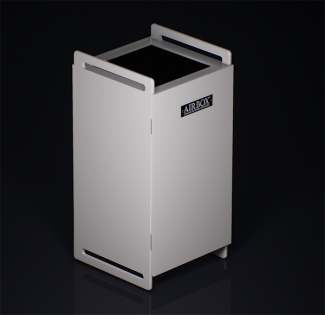 Every summer brings news reports about wildfires and the resulting smoke. New York State is experiencing wildfire smoke firsthand this summer from Canadian wildfires. For several days, parts of New York had the worst air quality in the world. And, as the summer continues, we are continuing to have hazy weather and dangerous air quality levels.
Understanding how wildfire smoke travels and what makes it so dangerous allows us to better prepare for them. And, in turn, we can employ equipment and habits that can help us remain healthy.
Academic, Clean Room, Industrial, Medical and Office Cleaning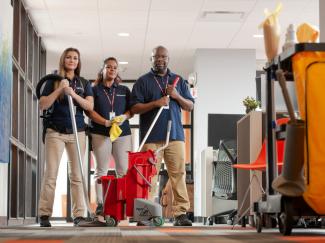 ISO Certified
We are dedicated to not only our customers, but our staff as well. We exceed in setting the standards for quality management and are certified with ISO 9001:2015 standards.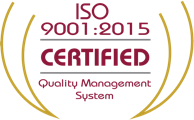 ​