Carpet Cleaning
Carpets can be the toughest floors to clean the right way. It is not always easy to spot where the dirt and grime are resting. Over time, the carpet will absorb those unwanted stains, along with additional allergens from the air. The carpet then becomes a source of poor indoor air quality. As time goes on, this risks continuing a cycle of an unclean, unhealthy facility.
When cleaning your carpet means putting the health and safety of your employees and customers first....we're on it!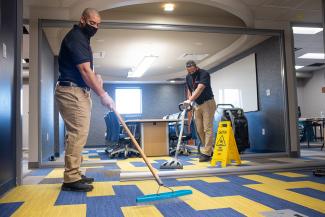 Cleaning Done Right
Janitronics offers professional carpet cleaning services to get the cleaning done right. Daily maintenance acts as the first defence to protecting your carpet. Regularly scheduled deep cleans will take care of everything the carpet has absorbed, disinfecting and removing allergens that could have gone unnoticed. With proper care, your carpet will look beautiful and last years longer. Not only that, but utilizing both daily care and deep cleans will enhance the whole health of the facility. 
By understanding the level of foot traffic, the importance of an area, and the upstate weather conditions, we can prescribe a combination or one carpet cleaning service method that's the best fit for your carpet.
 
Clean4Health
Our highly skilled and professional team is prepared to help you safely repopulate your facility by cleaning for health, using the best techniques science has to offer. Our Clean4Health program ensures your facility has the best sanitization and cleaning services available and Janitronics is prepared to help you experience minimal downtime.
General Cleaning
Keeping a carpet clean starts with daily care. Vacuuming and treating stains may seem like minor steps, but they provide a large impact on your carpet's life if done correctly. Not only does it help remove potential issues before they can become problems, but keeps your carpet looking fresh daily.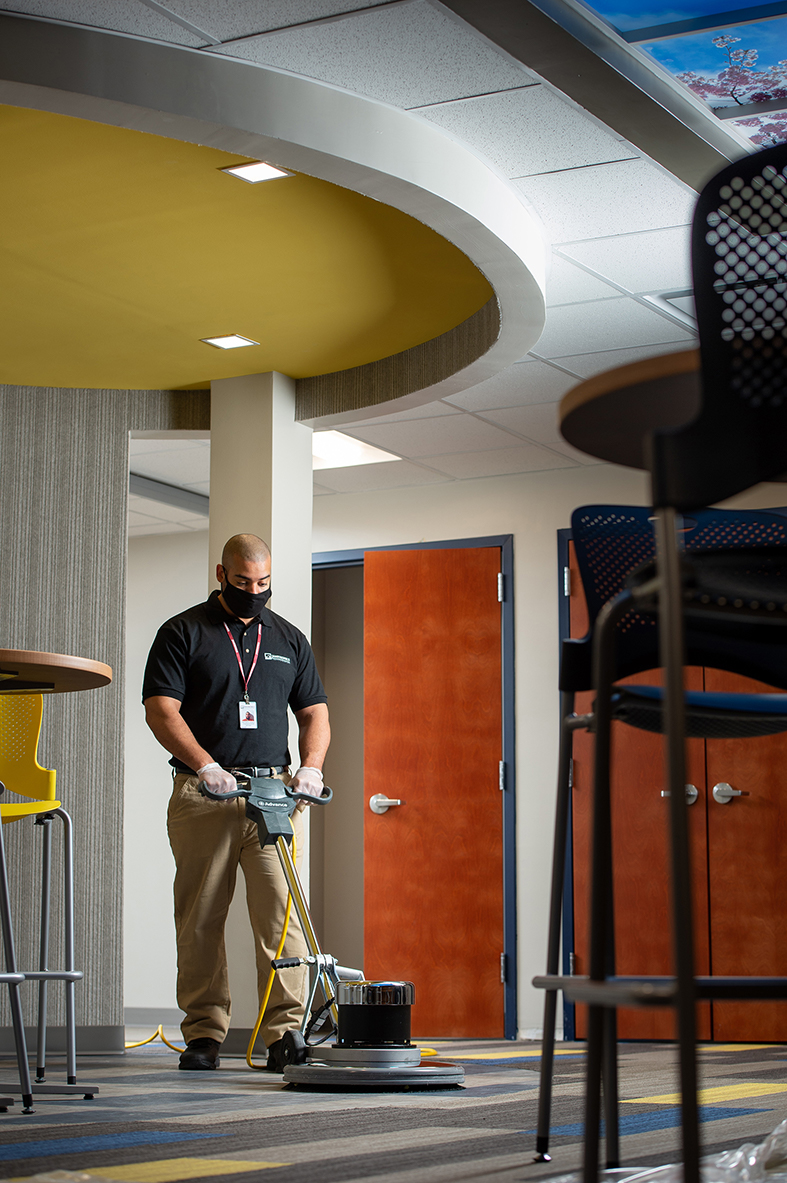 Deep Cleaning
Unfortunately, things can get deep into the carpet before anyone can even pull out the vacuum. Or worse, a liquid soaks into your carpet before you can even look for the napkins. In these cases, deep carpet cleaning techniques are used to get to the deep corners of your beloved floor.
Low Moisture Method-Encapsulation
We use a chemical that is sprayed on the carpet, the chemical surrounds the soil particle and prevents it from clinging to the carpet fibers. The carpet is lightly agitated with a brush, and then vacuumed to pick up the soil particles. In less than an hour, your carpets are ready to be walked on.
Hot Water Extraction
Typically known as "steam cleaning," this method uses heated water propelled into the carpet at a high water pressure to loosen up the soil, dirt, and grime. Almost simultaneously, a high-powered water vacuum removes the hot water, and all the soil and stains with it.