Lyle Quackenbush named as a Joslin Outstanding Performer
November 13, 2020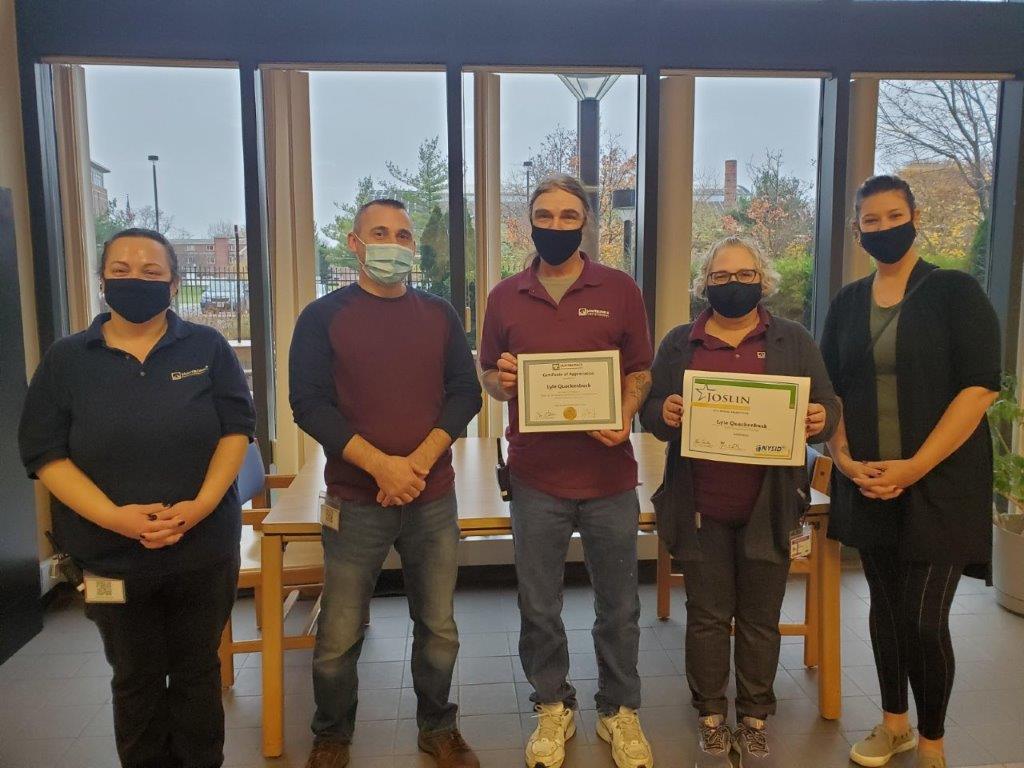 Lyle Quackenbush has shown dedication and great achievement through his work as a Janitronics team member. On November 13, 2020, we celebrated New York State Industries for the Disabled, Inc. (NYSID) naming Lyle as a Joslin Outstanding Performer, which recognizes and celebrates Lyle's hard work.
October is the National Disability Employment Awareness Month, and the NYSID uses this month to celebrate the hard work of nominees from around the state. The William B. Joslin Outstanding Performance Awards Program is named after William B. Joslin, who was a member of NYSID's Board of Directors and committed himself to improving preferred source employment opportunities. This year, there were 51 nominees from throughout New York, including our own Lyle Quackenbush.
With a strong work ethic and an attitude to match, Lyle has proven to be an essential team member. This is highlighted even more during the COVID-19 pandemic, as Lyle works with the team who clean The David Axelrod Institute Wadsworth Center for the NYS Department of Health (DOH). The DOH staff and building management know him for his friendly demeanor and positive impact. In days where health and a clean environment are front and center, Lyle has provided a comfort to those working in the building.
Janitronics is honored that our employee has been chosen and we have enjoyed a great partnership with NYSID. We are always essential, as are jobs for those with disabilities. Congratulations to all the nominees and winners!
To see the other nominees and winners, check out NYSID's 2020 Joslin Yearbook here.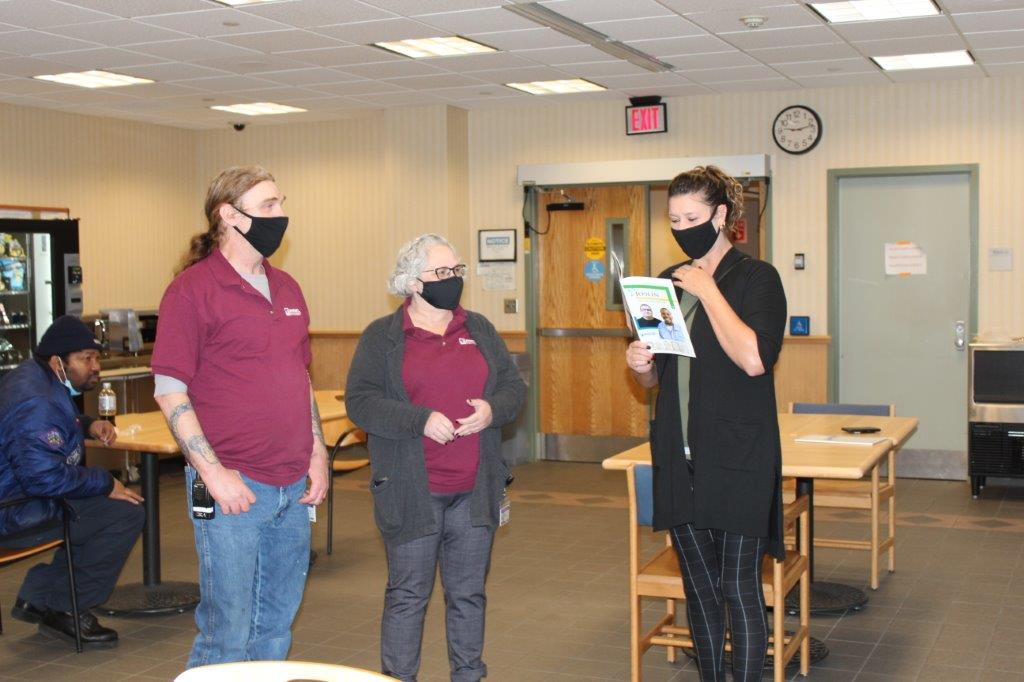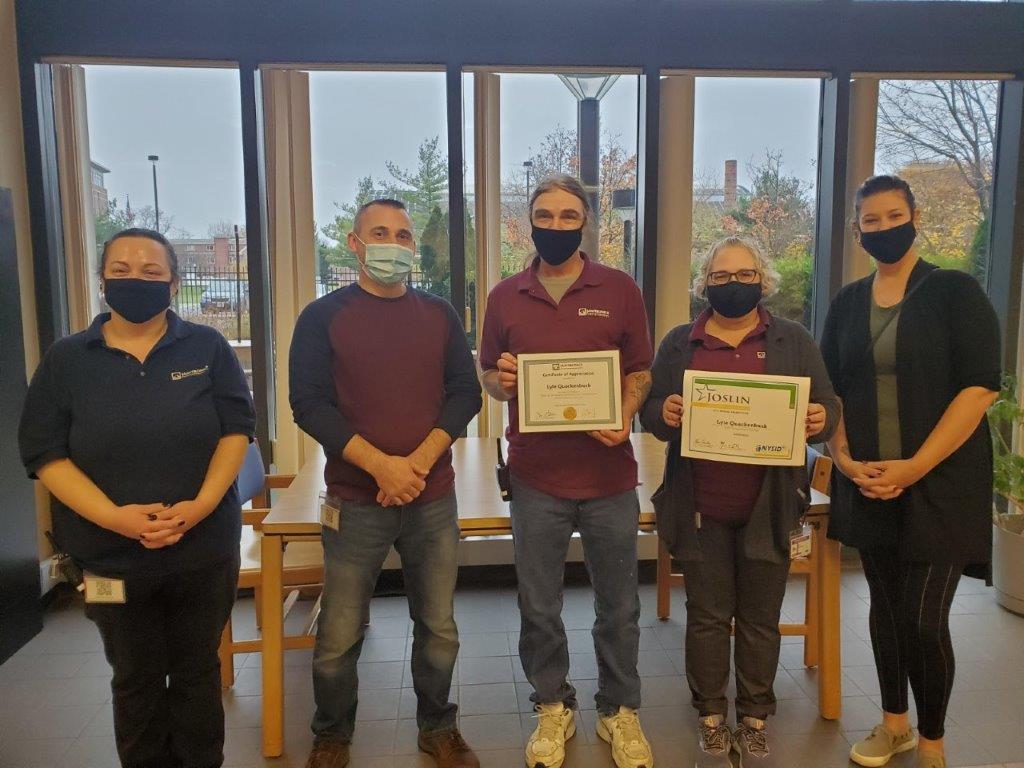 From left to right: Melissa Bennett (Shift Lead), Brian Bodnar (Maintenance Supervisor at Wadsworth Center), Lyle Quackenbush (Joslin Award Recipient), Pamela Bennett (Ops Supervisor) and Toni Pike (Multi-Site Manager)