Jim Harris, Sr. (1939 – 2022)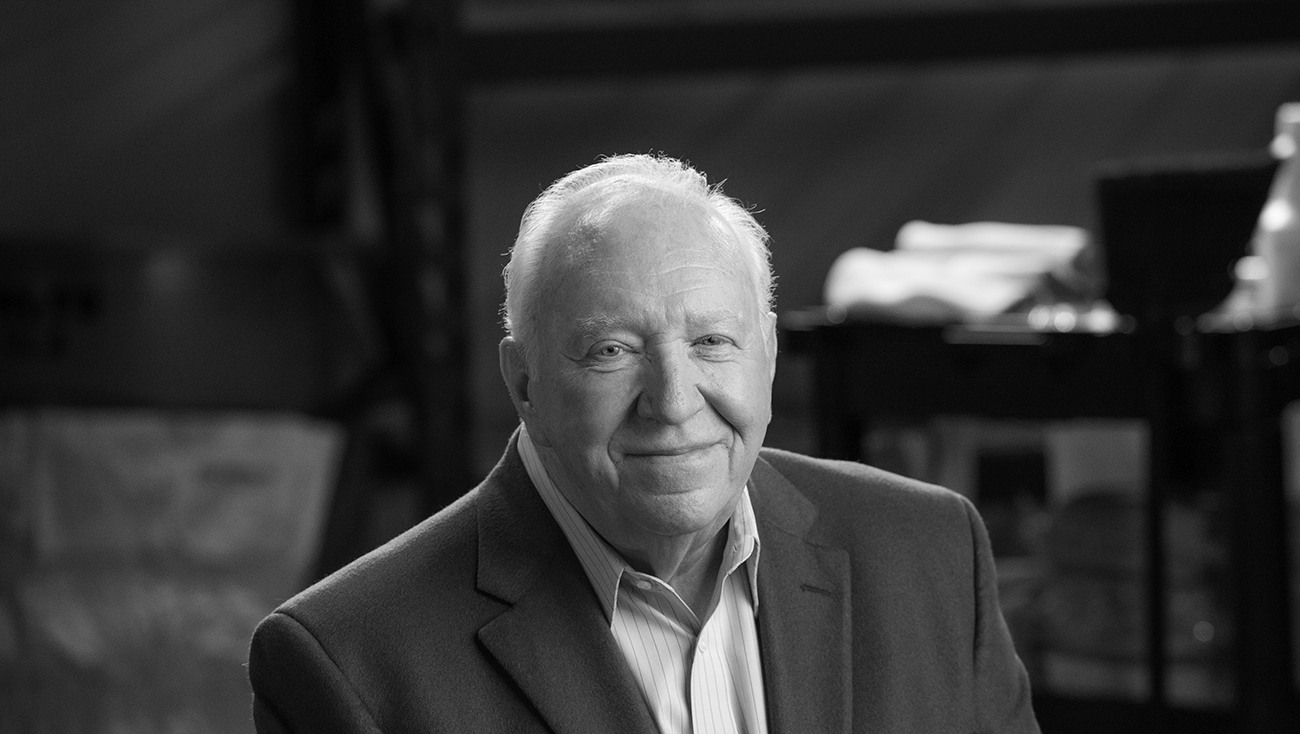 With great sadness, we must announce that Jim Harris, Sr. passed away on August 21, 2022. He passed peacefully, surrounded by family during his last moments on earth. His diligence and hard work helped him found Janitronics Facility Services, and kept a leader in the cleaning industry in its fifty year history.
All are invited to celebrate Jim's life on September 2, 2022 at Our Savior's Lutheran Church (63 Mountain View Ave, Albany NY 12205) with a visitation starting at 10:00 am, followed by his Funeral Service at 12:30 pm, and a reception at Albany Country Club (300 Wormer Road, Voorheesville, NY 12186) at 2:00 pm.
Below is his obituary, which can be found on McVeigh Funeral Home.
---
James (Jim) Harris passed away peacefully on August 21, 2022, at the age of 83, surrounded by his family. His sense of humor and joy for living vivaciously always infected those around him.
Jim was born in Albany, New York, on March 12, 1939, to Ruth and James M. Harris, who predeceased him. He was a Boy Scout in his youth and a paper boy for the Times Union and the Knickerbocker News. He would reminisce about being 12 years old delivering 200 papers, seven days a week on his bicycle, rain or shine. He had the same route for three years. This work ethic carried through into his teenage and adult years.
He attended five different high schools due to his father's company's transfers for work, ultimately graduating from Searles High School in Great Barrington, Massachusetts as captain of his basketball team. He then attended Concordia Teachers College with the goal of becoming a preacher, but dropped out to pursue work. This decision ultimately transformed him into a lifelong learner and mentor, centered on improving the lives of others.
Jim started his career as a truck driver for a liquor distributor before working in operations. He took accounting night classes when he could and ended up heading a national marketing and sales team for a cleaning company. In 1972, Jim started his own business, Janitronics Facility Services. He spent the next 50 years working nearly every day on his business until 2022. In 1984, he was joined by his son. The company currently employs three generations of his own family, as well as many employees across upstate NY and Vermont. Their ethos, created by Jim himself, is, "You mind your business, we'll keep it clean."
In 1979, he was approached by one of his best friends, Dan Bishop from Omaha, Nebraska, to expand Dan's blooming business, The Maids. Jim supported Dan, his family, and the staff as The Maids scaled their business to hundreds of locations across the USA and Canada. Jim also served on the board for The Maids International for nearly 30 years.
Jim was entirely self-taught, and often talked about his self-improvement cassettes he would listen to in the car, and finding mentors. He was an exemplary speaker, a passionate reader, and extraordinary businessman. He spent most days speaking about the cleaning industry and its significant impact on all of our lives. In 1992, he founded Concepts4 International Consulting, a training and consulting business for the cleaning industry. His cleaning systems and training impacted millions worldwide, and his processes and techniques established in the early 1990s are still in use today. As one of the founding members of the Cleaning Industry Research Institute (CIRI), he helped spread the story of the efficacy of cleaning around the world. When the ISSA conducted their research to develop their K-12 Cleaning Standard to be used internationally, Jim oversaw that research and made sure that the cleaning for health standard was priority. He was heavily involved in writing standards used to clean higher education facilities with APPA in the late 80's that are still used today. Even in an unofficial capacity, Jim led the way in the national and international cleaning community with his emphasis on the science of cleaning and the impacts it had on health.
Jim's guidance and leadership were in high demand as he served as the first Chairman of the merged Albany Colonie Regional Chamber of Commerce. He was a founding member of the Center for Economic Growth. He also served on the board of Building Service Contractors Association International (BSCAI) for 12 years and was a founding member of the World Federation of Building Service Contractors. Jim was also a founding member of the Capital Region Building Owners and Managers Association (CRBOMA).
He was committed to his community and his philanthropy efforts were spread wide. Jim volunteered for Shenendehowa Junior Plainsmen youth football, even serving as their organization's President for some time. He also helped sponsor several different youth sports groups throughout the Capital Region. He served on numerous nonprofit boards, including the local American Cancer Society, St Peters Foundation, Youth For Christ, and St. Anne's Institute, just to name a few. His belief to give back to his community was always present on his mind.
Among his many accolades, he won Best Dressed Man in Albany (1986) and LifePath's Third Age Achievement award (2021), along with numerous other civic and professional awards.
In his spare time, Jim loved to play a round of golf at Albany Country Club where he was a member for almost 50 years, and he even once hit a hole in one on Hole 16. For the last 40 years, Jim enjoyed driving his boat around Lake George with family and friends. He was a fan of the New York Giants and the Yankees. His curious mind and intellect had Jim constantly collecting books and watching the History Channel. On other days, you could catch him telling tales of his travels around the world, getting a speeding ticket from at least seven different countries, and meeting people like Ronald Reagan, George H. W. Bush, and Jack Welch.
Jim was beloved by friends and especially his large family. He is survived by his children, James (Lori Anne) of Clifton Park, Jill Harris-Johnson of Latham, LanJin (Chris Astrouski) of Tucson, Arizona, and daughter-in-law Tina of Birmingham, Alabama. He was predeceased by his son Jeffery. Jim was a proud grandfather of Daniel, Brian, Brianna, Abigail, Chamberlain, and Braxton Harris. He is survived by his brother Robert (Joy) Harris, and predeceased by younger brothers Edwin and Gerald Harris. He has many cousins, nieces, and nephews.
The family would like to thank all those who cared for Jim and have shown support and friendship throughout his life.
All are invited to celebrate Jim's life on September 2, 2022 at Our Savior's Lutheran Church (63 Mountain View Ave, Albany NY 12205) with a visitation starting at 10:00 am, followed by his Funeral Service at 12:30 pm, and a reception at Albany Country Club (300 Wormer Road, Voorheesville, NY 12186) at 2:00 pm.
In lieu of flowers, the family requests that donations be made to St Peter's Hospital. Gifts can be made online here and directed in memory of Jim Harris, or sent to: St. Peter's Hospital Foundation at 310 South Manning Blvd, Albany, NY 12208.
To leave Jim's family a message on their guestbook, obtain directions, or view other helpful services, please visit mcveighfuneralhome.com.