Commercial Cleaning is a People Business
Janitronics is a people business. Paired with an efficient and effective cleaning system, our staff is able to provide stellar work. There is no end to their capabilities.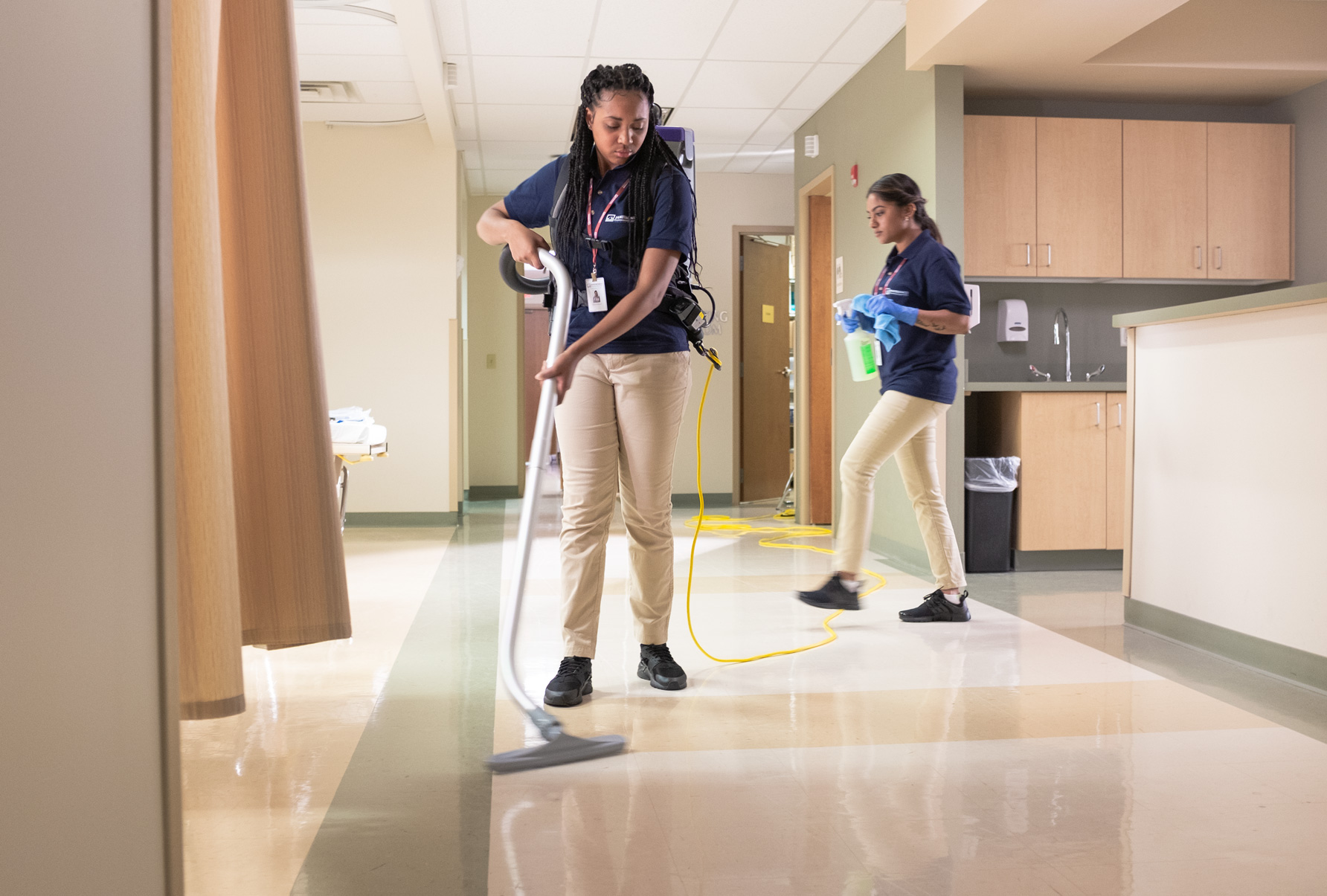 Our Custodial Clean Team
Each staff member has undergone an extensive background check and drug screening when they are hired, followed by intensive training under our SysteamClean training program. This results in dedicated staff that they really know their work.
Frontline Custodial Specialists
Frontline specialists are at the core of Janitronics.  By giving each team member one discipline to focus on, we are able to bring out their best. Each employee goes through comprehensive training at our 18,000 square foot headquarters upon hiring. Paired with the best cleaning system in the world, frontline specialists can really get the job done.
 
Custodial Supervisory Team
Supervisors are an integral part of our operations. They work alongside a multitude of factors and are able to handle any issue that arises. Their commitment not only to Janitronics but to their employees and customers allows us to deliver the best service available.
All supervisors must attain the industry Registered Building Service Manager (RBSM) designation within one year of employment. Additional technical certifications are available for personal growth and development.
 
Management Team
The Janitronics management team is trained and experienced in all areas of Integrated Facility Services, from the complex systems to the customer's needs. Since Janitronics's founding, the team has expanded to include experts in facility maintenance, operations, engineering and administrative support. They embrace a progressive and quality focused culture, working to support and encourage the growth of the entire Janitronics team.
Members of the Janitronics management team are encouraged to pursue additional education, certification and industry related workshops. Corporate issues are addressed on a regular basis to keep our customer and employee bases in strategic alignment.