Janitronics Rochester
Our team in Rochester, NY is ready and willing to tackle all your cleaning needs. From large to small, we'll be sure to give your business a clean start.
With its continued history of fashion and photography equipment, Rochester and the surrounding areas are ready to be in the spotlight. But cleaning isn't just about looks; the health and safety of your community are paramount as well. That means cleaning has to do more than just look good.
Janitronics understands the importance of cleaning, down to the smallest detail. For fifty years, we've relied on science and experience to clean. Out cleaning plans work with you to create clean and healthy environments. And our 24/7 Protection program keeps cleaning around the clock, even when we're not there.
Our Rochester offices proudly serve the greater Rochester area and Southern Tier to Corning.
WHEC - Rochester
With schools set to open, who will clean it all? 
ROCHESTER N.Y. (WHEC) – With schools given the okay to reopen, some local cleaning crews are preparing for the challenge of around-the-clock work.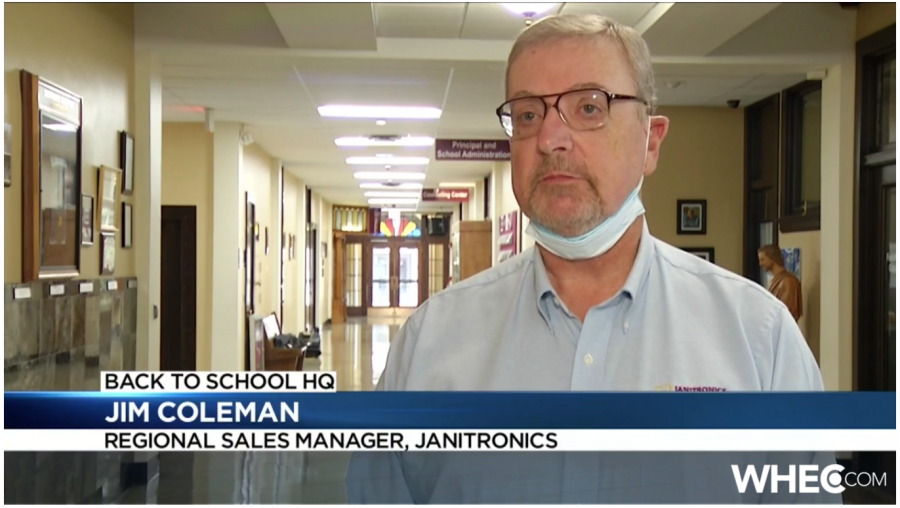 Here to serve you
Serving the greater Rochester area and Southern Tier to Corning.
Our branch office handles our warehouse, operations, sales and customer service. 
Janitronics Rochester Office
1848 Lyell Avenue, Rochester, NY 14606
(F) 585-464-0462
Markets Served
Janitronics has worked hard to maintain clean and healthy environments for nearly fifty years. These are just some of the areas we've worked in:
Academic
With both a quantity and quality of schools in the area, Rochester serves as a highly recognized center for the growing mind. Students there should be worried about studying, not about if they'll get sick. No matter how big your campus is, Janitronics will help you with all of the smallest details of cleaning.
Controlled
With a growing demand for technology and innovation comes the growing demand for controlled environments. Janitronics has the training and commitment to meet those specialized and rigorous standards. Our cleaning plans and systems show our dedication to keeping these environments clean and healthy.
Medical
Rochester has some of the highest ranked medical facilities in the nation. The cleaning should match that reputation. We know that cleaning is an essential part of health and safety, especially when it comes to healthcare. We'll work hard to exceed your expectations in providing a clean, healthy environment.
Office
The cleanliness of an office isn't just for good looks: it helps protect your employees from potential sickness and accidents. Janitronics can help you develop a cleaning plan so that your office is as healthy as it looks. From daily routines to deep cleans and our 24/7 Protection program, we are ready to help.
Industrial
With photography and Xerox as the tip of the many industries Rochester has played a critical role in, Rochester and the surrounding area has a wide variety of needs rarely seen elsewhere. And while they are all adapting and evolving, they should always be clean. Janitronics will work with you so that, no matter the business, you can shine.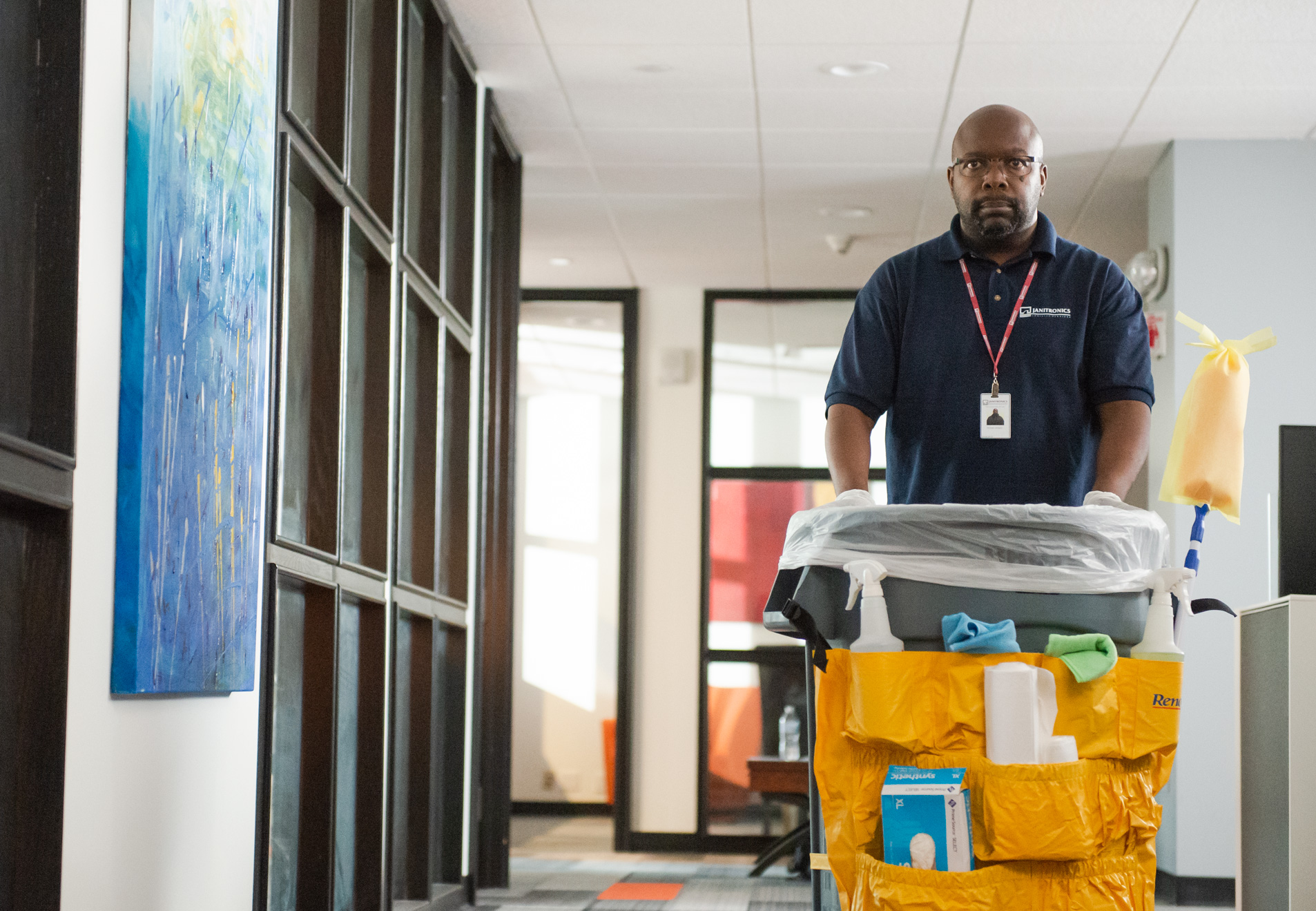 Special Services
To meet your facility's needs, Janitronics Rochester offers a wide array of services. Our most popular services include:
Carpet Cleaning
With regular carpet cleaning, you can extend the life of your carpet while making it look like new.
Residential Cleaning
Make your home feel more like home with our residential cleaning services.
Floor Restoration
Have your floors sparkle once again with our floor restoration services.
Industrial
Janitronics Rochester proudly offers special cleaning and overhead work, as well as GMP programs, to meet your needs.
Medical (Terminal) Cleaning
A cleaning specialization made to meet the specific needs of medical settings.