When Janitronics commits to something as a company, we commit one hundred percent. That includes our commitment to every Janitronics employee, from the one who started ten years ago to the one who started yesterday. In an industry that can't work without its people, we understand the importance of treating our employees well, building strong relationships with them, and ensuring the strength of their future careers.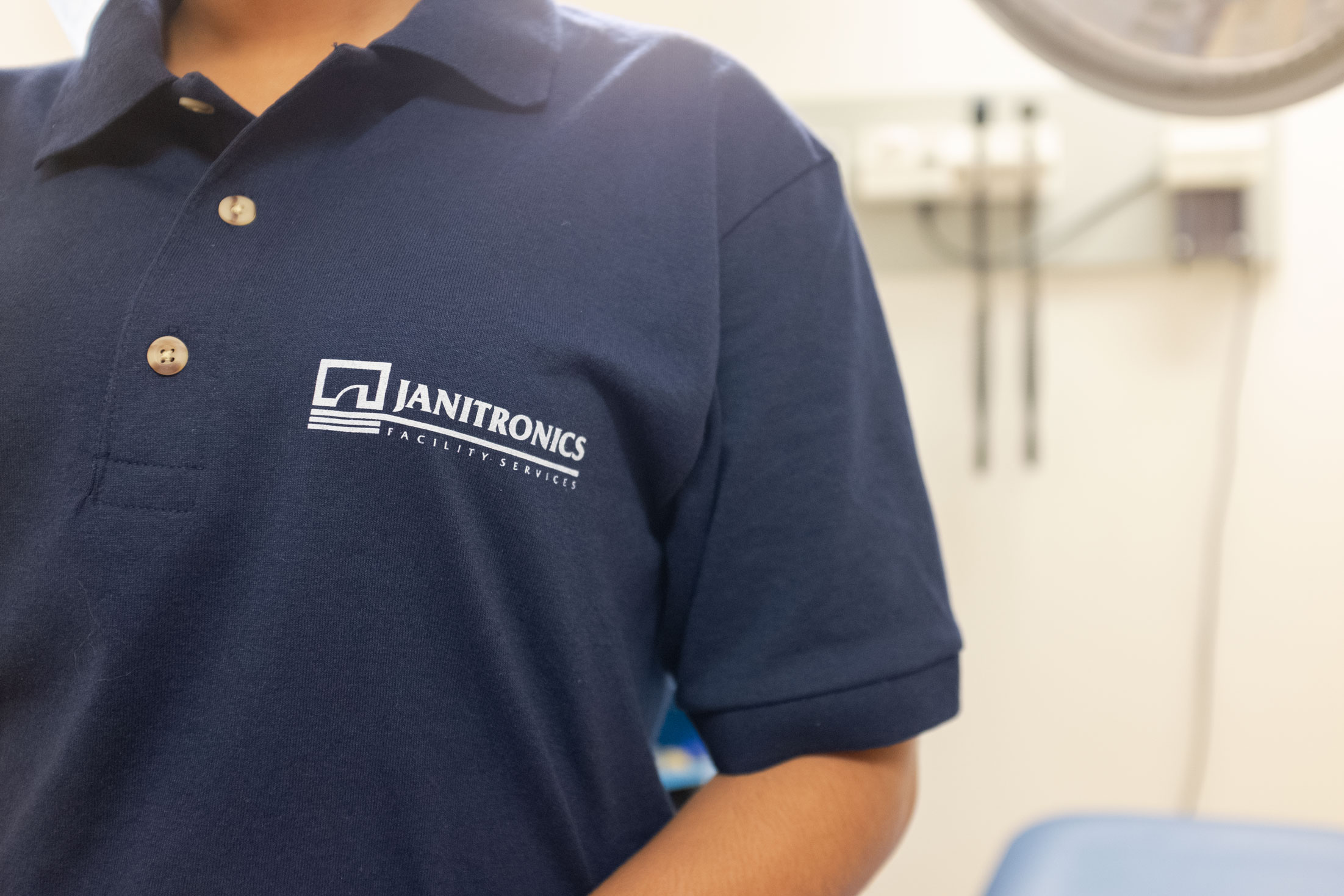 Continual Training in Specialized Roles
Our SysteamClean system focuses and hones the employee training process. In a "team cleaning" method, each member of a four-person team is trained to specialize in set duties which they perform throughout a facility. With fewer tasks to worry about, each person can perform their duties to a higher standard and perform quality control checks in each area.
The training for this system is not something that happens just once when an employee starts. Every six weeks, we refresh everyone's training so that there's a minimal chance that our cleaning standards will slip.
Our online training, Janitronics University, streamlines some of our orientation materials and gives our employees opportunities to build careers. We offer courses in business, management, personal growth, and beyond; we've always said that our employees are more than "just janitors," and these online programs prove our dedication to diversifying our employees' skills.
Through these training and practical processes, any worker can become a highly-skilled Janitronics employee and advance their career. We try our best to offer our employees a sound future, and providing the best quality of service to our clients is one way we do that.

Why We Adapt
Our dedication to our employees extends beyond just what's good for business. Whenever we adopt new methods, equipment, or technology, we take into consideration how their implementation will affect our staff, both positively and negatively. As a result, our improvements promote efficiency, save money, and help out our employees.
The perfect example of this synergy of our values is the use of the backpack vacuum. A traditional, upright vacuum can get the job done well enough, but we weren't going to settle for anything less than the best. Where an upright vacuum requires the operator to repeatedly bend at the waist and push or pull the machine back and forth, a backpack vacuum can evenly distribute the machine's weight on the operator's shoulders and hips.
The backpack model creates less physical strain on its operator, allowing them to use it longer and more efficiently. In this case, as with many of our other practical updates, both the employee and the client benefit: a more efficient worker saves our client money, and a machine that's easier and safer to use helps our employees long-term physical well-being.
Everything we do is with our employees in mind. As a result, our employees are some of the best-trained in the business and we (and our clients) are lucky to reap the benefits.

For Us, It's Personal
Running a family-owned business for three generations means that we always keep our core values at the forefront of our operations. For Janitronics, respecting our employees and putting them first is one of the values we'll never go back on. We foster our personal connections with our personnel, and we both grow stronger because of it.
As labor practices and the labor market have shifted over the decades, we know that maintaining a good relationship with each and every employee is crucial to the success and survival of our company as a whole. Hear directly from some of our current employees on how they have grown with Janitronics over the years, or reach out to us today to start working with the best employees in the industry.