Janitorial Market Research & Field Testing
Janitronics is one of the biggest champions for innovation in the cleaning industry.
We don't make statements like this without the dedication and power to back them up. That's why we work with companies in conducting market research and field testing new products.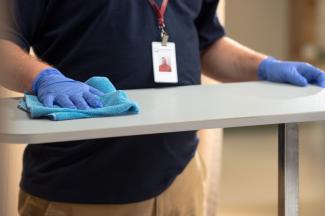 Cleaning Standards
We all want the best equipment available. But very few things work the way we want them to the first time around. By working alongside companies trying to invent better, more efficient products, we are making sure that things work the way we want them to. So we'll put them to the test. We'll make the notes and observations necessary to ensure the next version is even better. Not only does this give our clients access to the latest science has to offer, but the industry the ability to advance.