How Can You Reduce, Reuse, and Recycle in the Workplace?
We all know the phrase "reduce, reuse, and recycle," but how often do you actually apply it? Examining your daily habits and routines can help you recognize your own interactions with the environment and how you could be impacting it.

Reducing, reusing, and recycling does not have to go with grand gestures; seemingly small but powerful ways can leave a big impact over time. Not only do these practices help the environment, but they also can help your bottom line.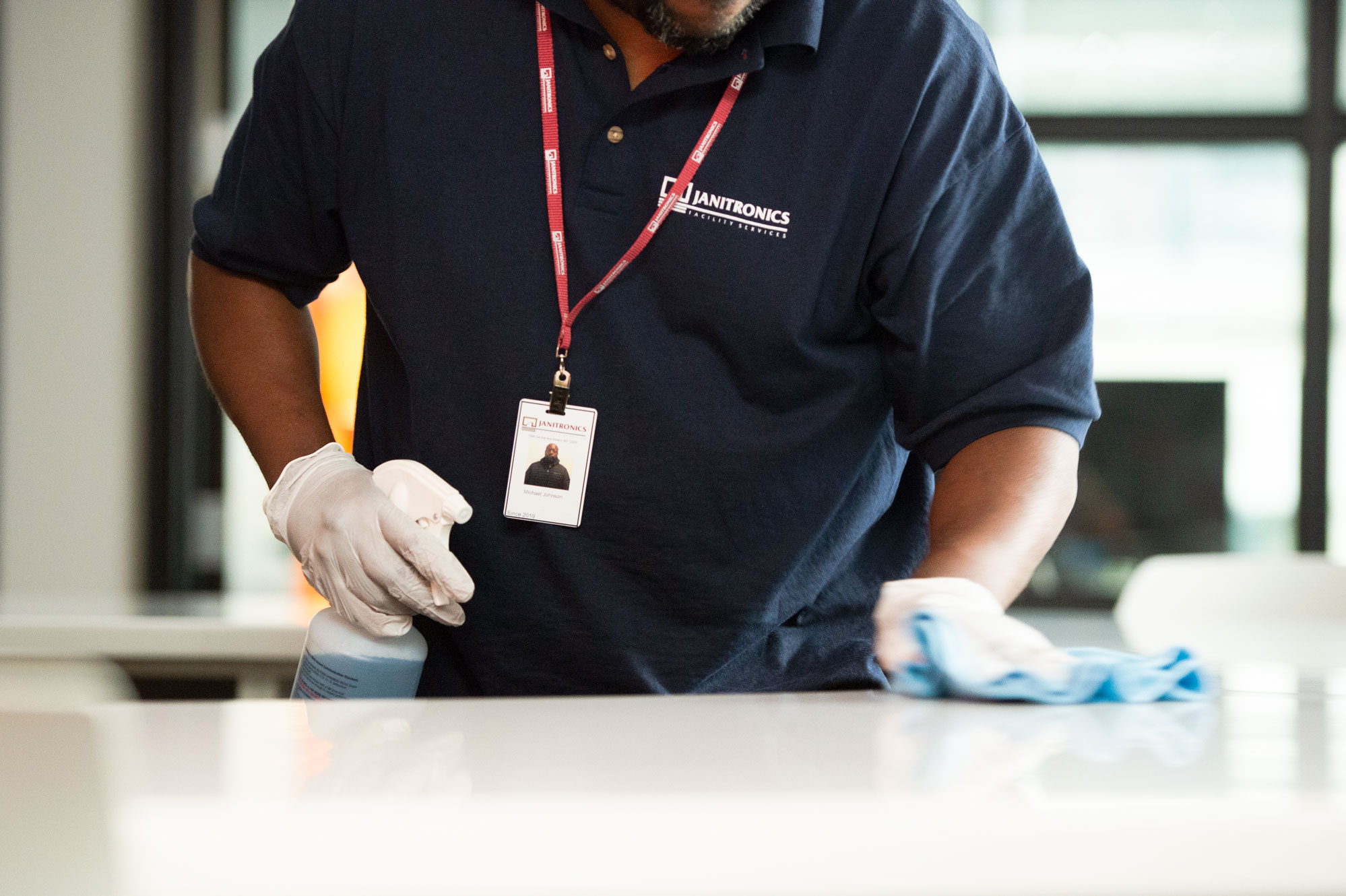 Reduce
Use the printer as little as possible and only print what you need.
Shut off all lights and shut down all devices once the workday is over.
Buy popular and essential office snacks and supplies in bulk versus individually to reduce packaging and the number of deliveries or trips you make to the store.
Get to know your cleaning products. There are many ways to clean for health without using harsh or dangerous chemicals. Online databases like CleanGredients, created by the Environmental Protection Agency (EPA), provide detailed information to help you identify products which have fewer harmful chemicals and are safer for us and the environment. Our affiliate, ISSA, is a sponsor of CleanGredients and has other resources on their site.
The next time you need to refill the office's hand soap supply, check out products with eco-labels from companies that help promote green business practices, as described in this infographic from the EPA.
Invest in an office dishwasher. According to the National Resources Defense Council (NRDC), hand washing dishes uses up to 27 gallons of water per load, while a dishwasher can use as few as three gallons, conserving water and saving time.
Reuse
Reuse infrequently used items, like office party decorations and furniture.
Organize your office to donate used clothing and other materials to stores like Goodwill. Also, if you have something you're looking to get rid of, check with your co-workers first to see if they may be interested in the item. (As the saying goes, "one person's trash is another person's treasure.")
Use reusable silverware, dishware, and containers instead of disposable ones. This lessens the amount of trash produced, while also reducing the amount of greenhouse gas emitted in making plastic products.
If reusable products are not available, try using environmentally preferred products to help create a more sustainable marketplace. The EPA's Environmentally Preferable Purchasing Program (EPP) lists recommended specifications, standards, and eco-labels for federal purchasers, with areas ranging from cafeteria to custodial to electronics. You can find the full EPA-approved list here.
Recycle
Get in-office recycling bins to promote recycling within the workplace.
Recycle properly. Putting up a recycling poster in the office sharing what can be recycled, like this one from the EPA, is a great way to inform and inspire employees.
Additionally, it's important to note what can and cannot be recycled to prevent contaminating and disrupting the recycling system. The "I Want To Be Recycled" website from Keep America Beautiful is a great resource for those interested in learning more about the recycling process and how your decisions impact the environment.
Opt for recyclable coffee pods. Brands like Keurig offer recyclable k-cup pods to make the recycling process easier.
Additional Tips
Take your next office hangout to a community garden to improve employees' mood and company morale.
Check with local food banks and homeless shelters to see if they will accept leftover food donations from your catered office parties. According to the FDA, between 30 and 40 percent of the food supply in the U.S. goes to waste.
Go green and fill your office space with plants. Not only do plants purify the air, they also make beautiful decorations and calm the overall office environment. Check out this article from Good Housekeeping to explore different plant options for your office.
Let Janitronics Help
Our team at Janitronics continues to renew our Cleaning Industry Management Standard Certification (CIMS), designed by industry experts and initiated by the ISSA. We also have the CIMS-GB (Green Building) certification with Honors designation. Certifications like these help us sustain and advance our own health and environmental standards, in recognition of our leadership in Green Cleaning processes.

Here at Janitronics, we are committed to continuously improving and maintaining our ethics and practices as an environmentally conscious service. Reach out to us through our contact page here.