Chamberlain Joins Janitronics to Bolster Workforce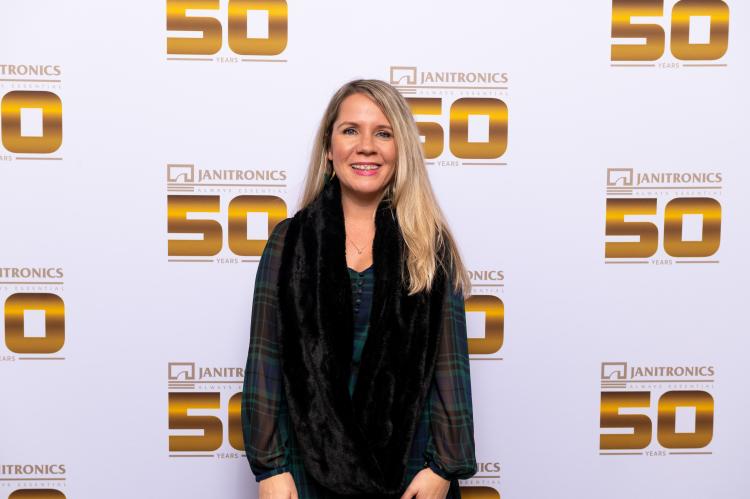 Experienced HR Pro Tasked to Grow Staffing Ranks
ALBANY – Janitronics continues to celebrate the hiring of Christina Chamberlain as Senior Director of Human Resources. Chamberlain brings more than a decade of experience in human resources and operations to the company. She has already helped Janitronics meet our growing need of staffing while meeting the increasing demand of their growing client list.
Chamberlain is charged with meeting the company's growing need for employees in a highly competitive job market. This unique challenge is heightened by the fact that Janitronics has seen an increase in demand and work in the past year, as companies meet the requirements of cleanliness and sanitization. Janitronics employs members across New York State from Albany to Buffalo and throughout Vermont.
Before joining Janitronics, Chamberlain was with Equinox/Blink Fitness where she was charged with human resources responsibilities for 100+ locations across the country. In addition, Chamberlain has management experience in the retail sector where she managed staff at multiple locations for Target in the Northeast.
"Janitronics provides opportunities for people to advance their careers while working for a team who is truly invested in their future," said Chamberlain. "I am proud to join this team which has a proven track record of rewarding hard work and supporting their employees. Janitronics has countless employees who have been promoted through the ranks, including many who are now in leadership roles. I'm proud to join this team and I look forward to being apart of our continued growth and success."
"Christina is a proven leader with exceptional interpersonal skills and she has already proven to be an asset," said Jim Harris, Jr., president of Janitronics. "We are facing a unique challenge, a growing demand for scientific cleaning combined with a highly competitive economy for workers. Our team members are highly motivated, dedicated and caring individuals. We offer a competitive salary, good benefits and a proven record of internal advancement. In an increasingly competitive marketplace, we are thrilled to have Christina on our team."
Chamberlain joined Janitronics after more than a decade of experience in corporate and retail people leadership the theater industry in New York City, in addition to her retail and corporate work.  She is a hands-on leader who is passionate about culture, team building, talent development and delivering results. Chamberlain will be responsible for all human resource functions including recruitment.
Originally from the Capital Region, Chamberlain returned in 2020 as the more professional began working remotely and decided it was time to return to the area.